Hansel and Gretel weren't the only ones to utilize plain breadcrumbs. They are said to have been used since the 1800s. Now, Italian Bread Crumbs are a pantry staple.
Usually, a recipe calls for breadcrumbs to add crunchy goodness and a delicious coating to meats, vegetables, or casserole. There are many different types including panko bread crumbs, Italian bread crumbs, and fresh bread crumbs. They are widely available on store shelves in almost any city.
Just about every home cook has made a recipe at some point that called for this pantry staple and they didn't have any on hand. That, or someone needs a gluten free option that will work just as good. Lucky for you, there are tons of fantastic alternatives that work great.
Jump to:
Bread Crumbs vs Italian Bread Crumbs
Italian bread crumbs are similar to traditional bread crumbs but offer a bit more flavor due to the seasoning.
Simply put, Italian bread crumbs are just bread crumbs with Italian Seasoning mixed in.
They are the perfect ingredient for the home cook who wants to make anything from meatballs to Italian flavored casseroles or fried pork chops because it saves the step of having to add additional seasoning.
They can be found in the same section of the grocery store as traditional plain bread crumbs.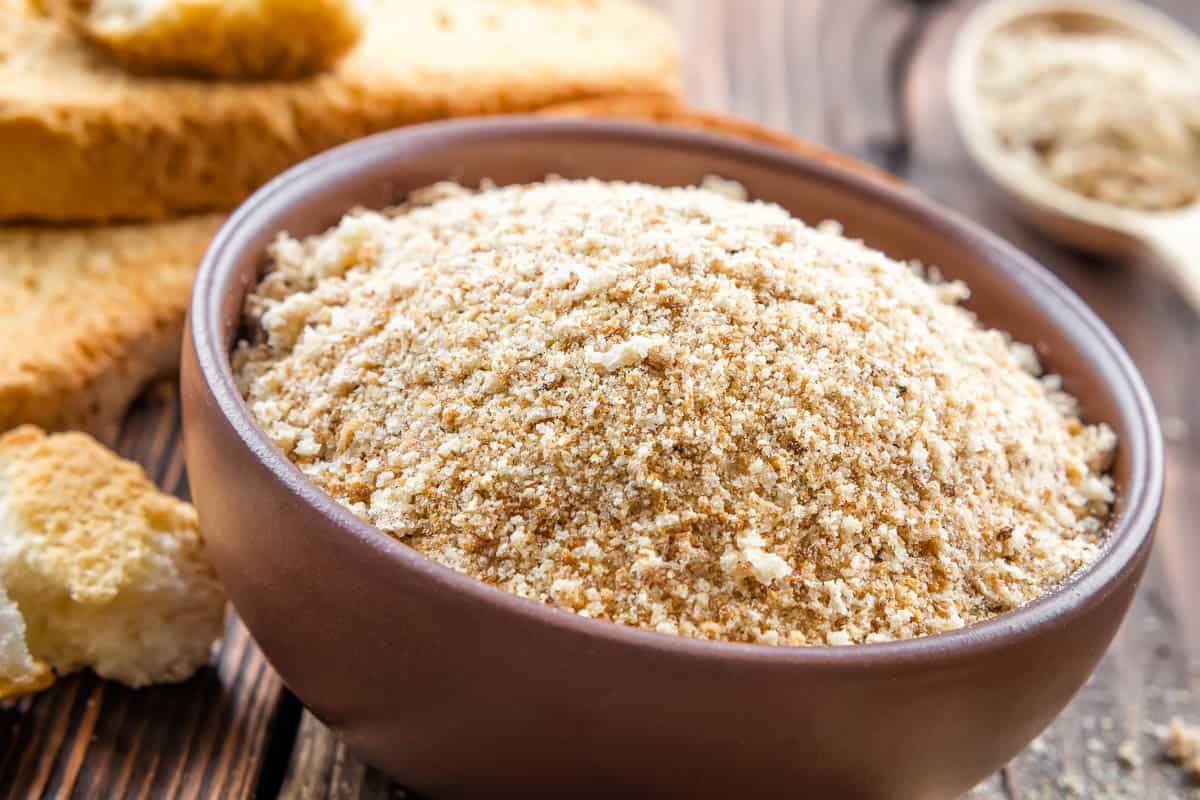 Best Substitutes for Italian Bread Crumbs
Plain Bread Crumbs
Regular bread crumbs are a common option to substitute for Italian bread crumbs. To turn plain bread crumbs into Italian breadcrumbs you only need a tablespoon of Italian seasoning. Some Italian bread crumb recipes are complicated. This option provides you with a quick and easy substitute without all the hassle.
Substitute this option for a 1:1 ratio of Italian bread crumbs.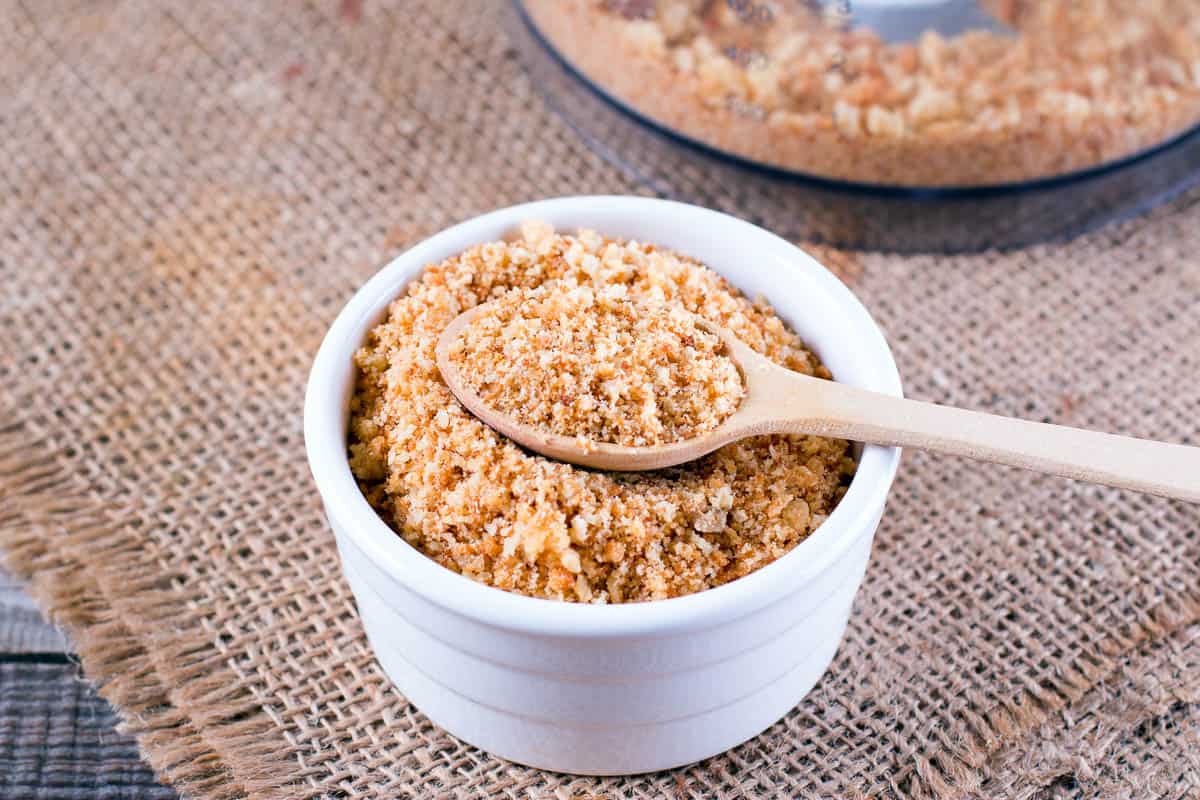 Fresh Bread
Did you know you can use fresh bread to make an excellent substitute for Italian bread crumbs? Fresh bread will make soft bread crumbs. A variety of breads can be used to make this substitute, including standard white bread, using your food processor.
Fresh breadcrumbs and Italian Breadcrumbs probably have the biggest textural differences. Fresh breadcrumbs still have some moisture. They make an excellent binder for dishes like meatloaf. Try out this substitute in Granny's Classic Meatloaf.
Use a 1:1 ratio to substitute a cup of breadcrumbs for Italian bread crumbs.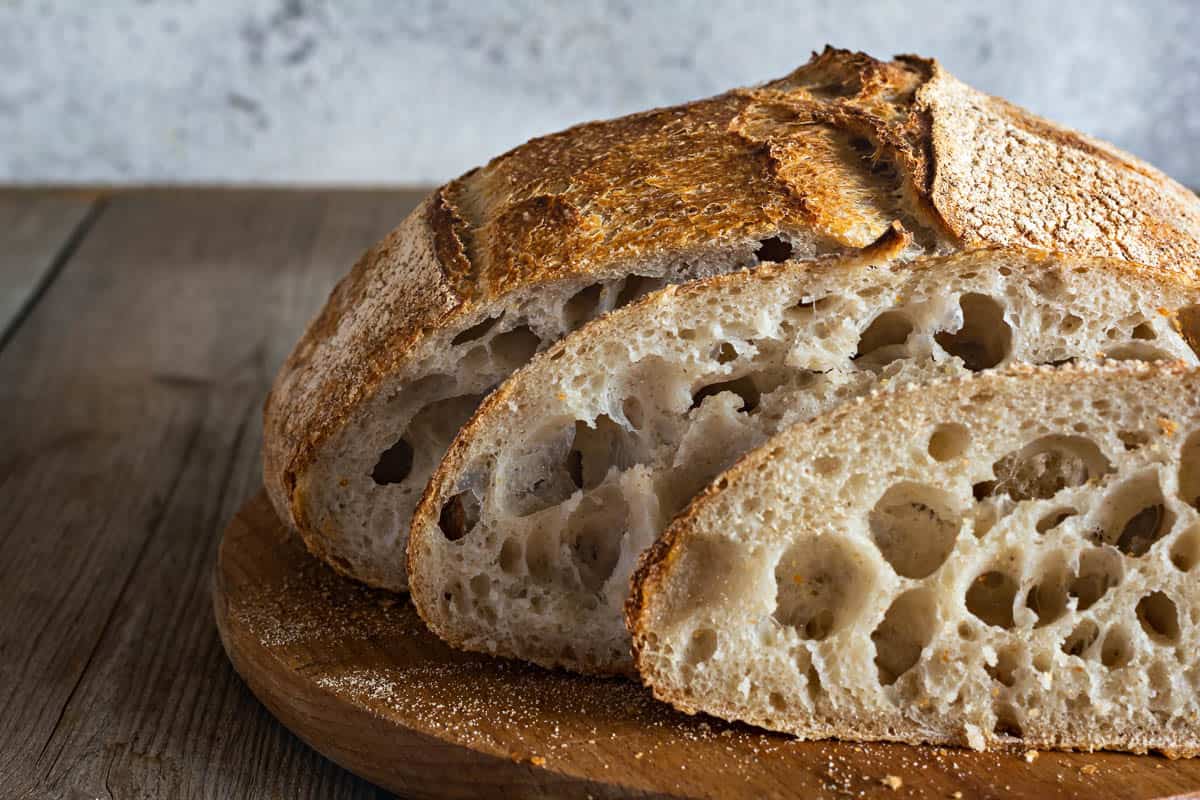 Dried Stuffing Mix
This option is a great alternative to Italian bread crumbs. Dry stuffing mix can provide a lot of flavor and texture to your meal.
When you break up the dry stuffing mix you will find a similar consistency to bread crumbs. However, some pieces may be difficult to crumble. You can place the mix in a freezer bag and use a rolling pin to get a finer texture.
Dry stuffing mix is a great substitute for Italian Breadcrumbs in meatball recipes. The extra seasoning and flavor can really add to your meatball. But, remember the dry stuffing mix is usually already seasoned. You will need to be cautious to not over season your meat.
If the package of stuffing has a separate dried seasoning packet, use only a small amount in combination with the dried bread crumbs. You can add more as needed.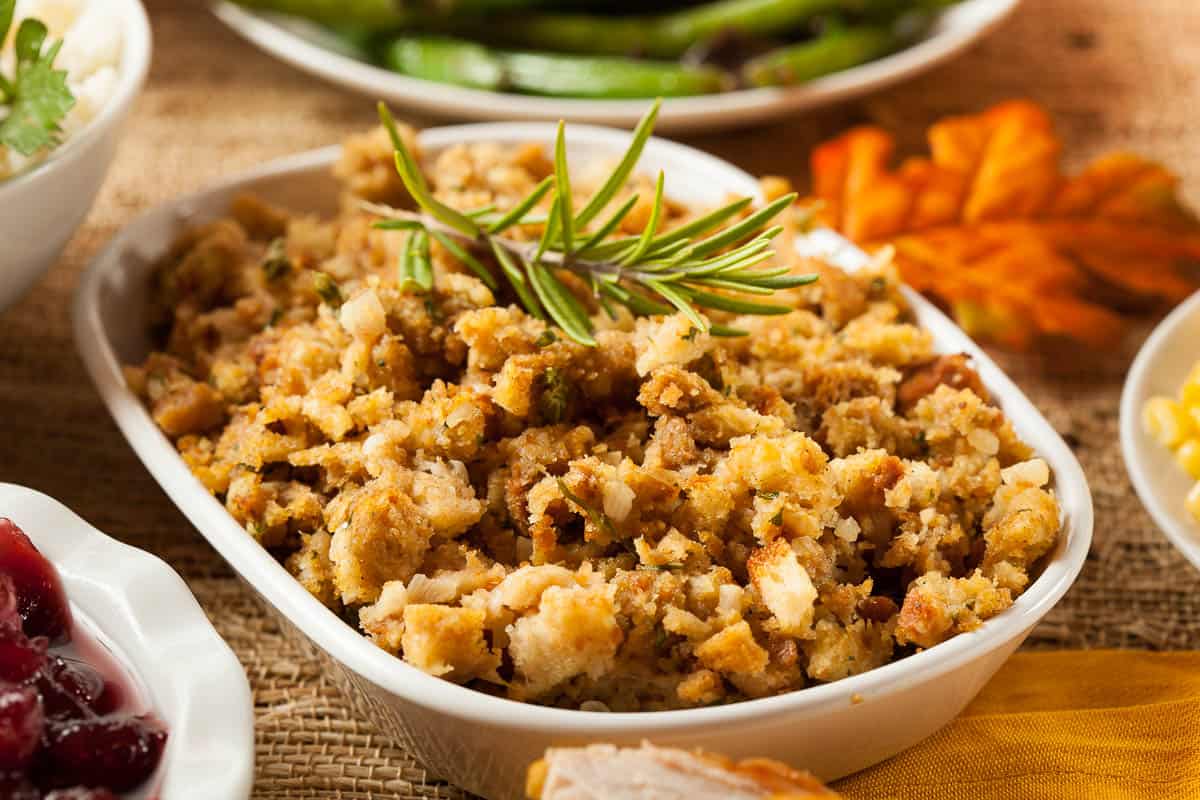 Pretzels
That bag of pretzels in your cupboard can actually make a great substitute for bread crumbs. Since pretzels don't have any seasonings other than salt, you will need to add Italian seasonings or a blend of dried basil, oregano, thyme, etc. to have them work as an Italian bread crumb substitute.
Once crushed, they will work as a 1:1 replacement.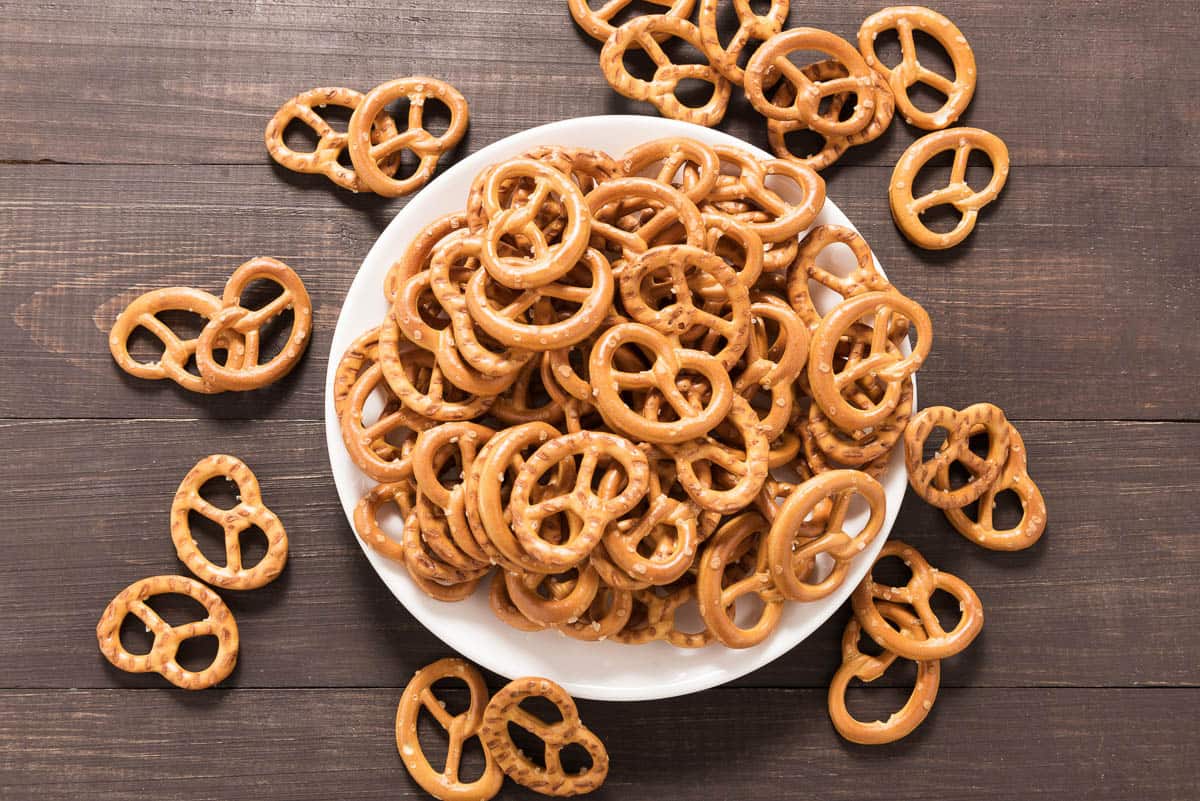 Crackers
Any kind of cracker can be crushed into coarse crumbs and used as a replacement for bread crumbs. Different crackers will produce different types of bread crumbs. If you are able to find a seasoned cracker, you will only need to crush them. Plain crackers will need to have Italian seasoning added to make them a good replacement.
One cup of cracker crumbs is equivalent to cup of bread crumbs.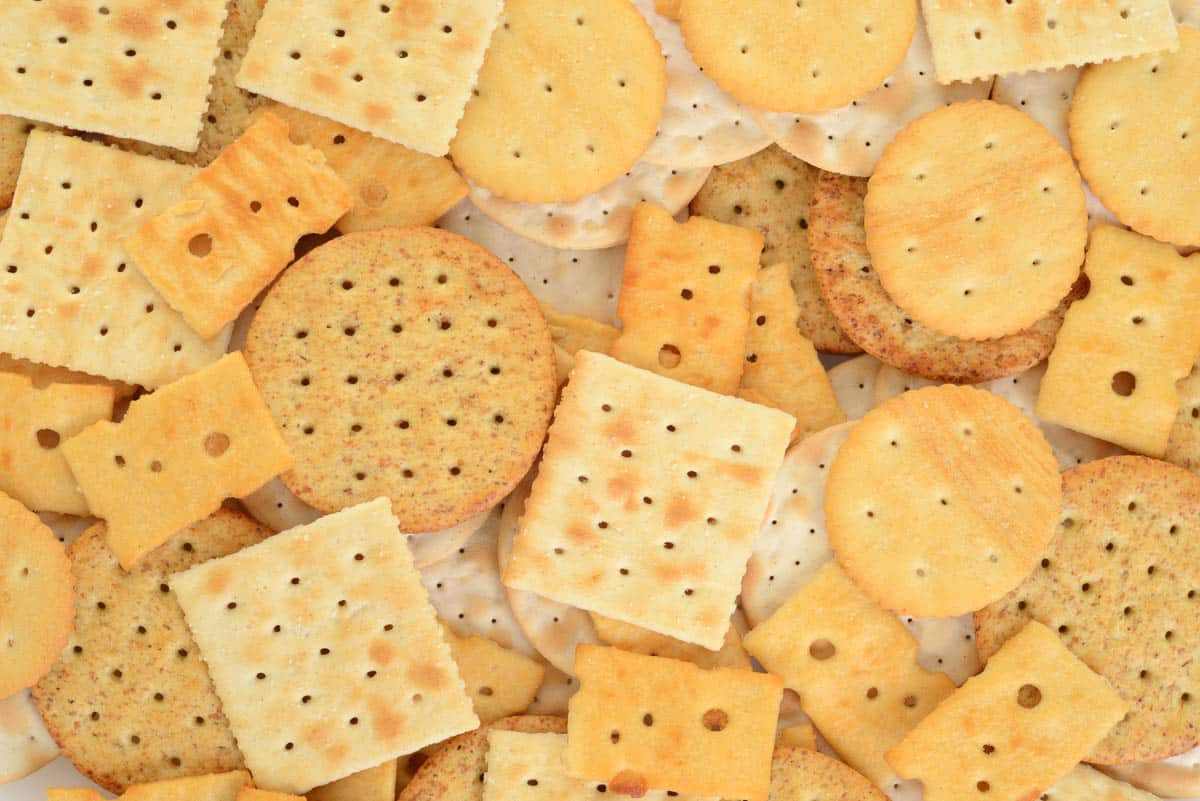 Gluten-Free Substitutes for Italian Bread Crumbs
Parmesan Cheese
The cheesy favorite, Parmesan is one of the best ways to substitute bread crumbs. It is a low-carb choice if you are following a keto or low-carb diet. One tablespoon only has 0.2 grams of carbs.
Parmesan offers a sharp and tangy taste that will provide so much flavor to your meal. It is a great option to coat your meat mixtures or provide crunchy crusts to your casseroles. It is also a solid choice to coat vegetables. You can easily make some excellent zucchini fries with a little parmesan cheese and an air fryer.
Use Parmesean as a 1:1 substitute for Italian Bread Crumbs.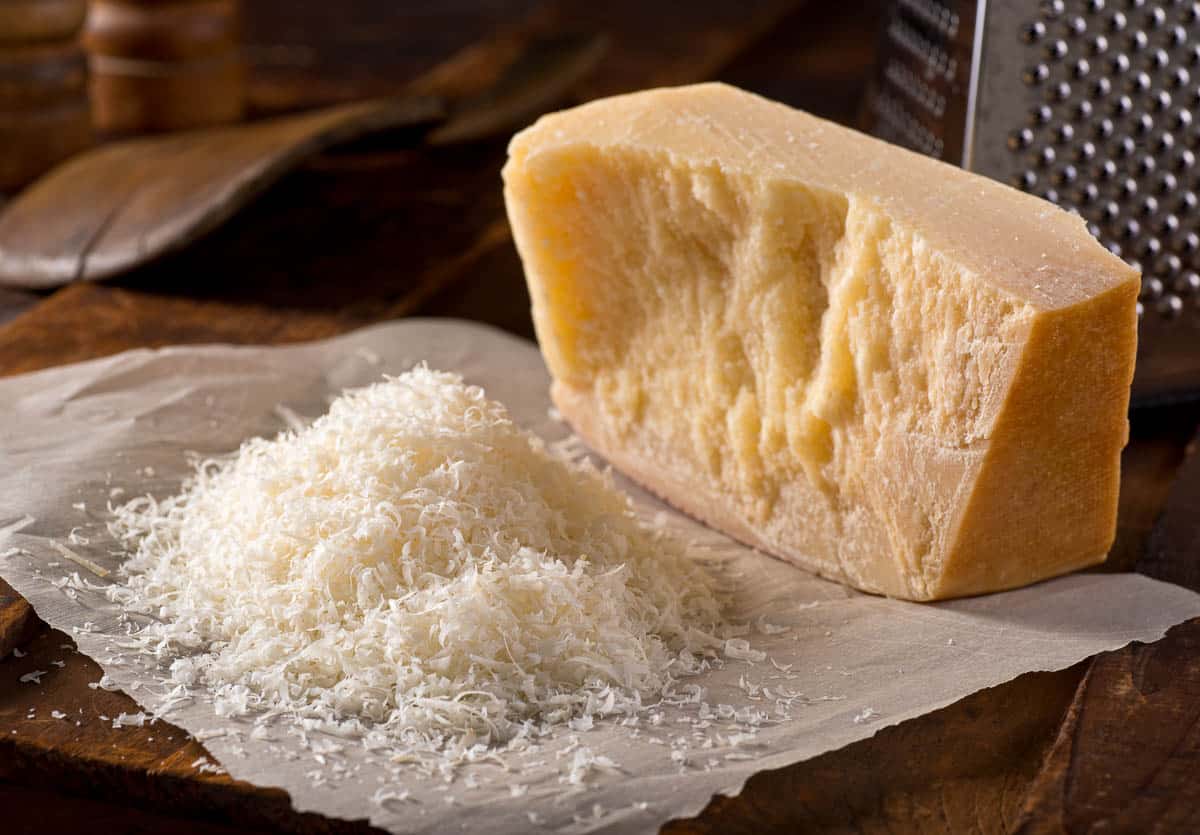 Corn Flakes
When looking for a solid gluten-free substitute, don't forget about the corn flakes in your pantry. While not all corn flakes are gluten-free many brands are. They can be a great choice to substitute bread crumbs. They don't have much of a flavor so you can easily add garlic powder, oregano, or other spices to bring in the flavor.
Place your corn flakes in a zip-loc bag, git rid of the air, and zip it up. Firmly place a rolling pin on the plastic bag and roll away. When using cornflakes, your best option is to keep them course so they don't end up as a powder. A little bit of crunch adds a great texture to your meal.
Corn flakes are a great option for a crispy coating on your meat. Try covering chicken cutlets in egg and topping them with corn flakes. The crispy coating pairs great with roasted vegetables for an easy meal.
Be sure you crush your corn flakes before measuring the volume. Since corn flakes do not have a flavor that is similar to Italian bread crumbs, you should plan on adding Italian seasoning or other herbs and spices, much like you would for plain bread crumbs.
Use crushed corn flakes as a 1:1 substitute for Italian Bread Crumbs.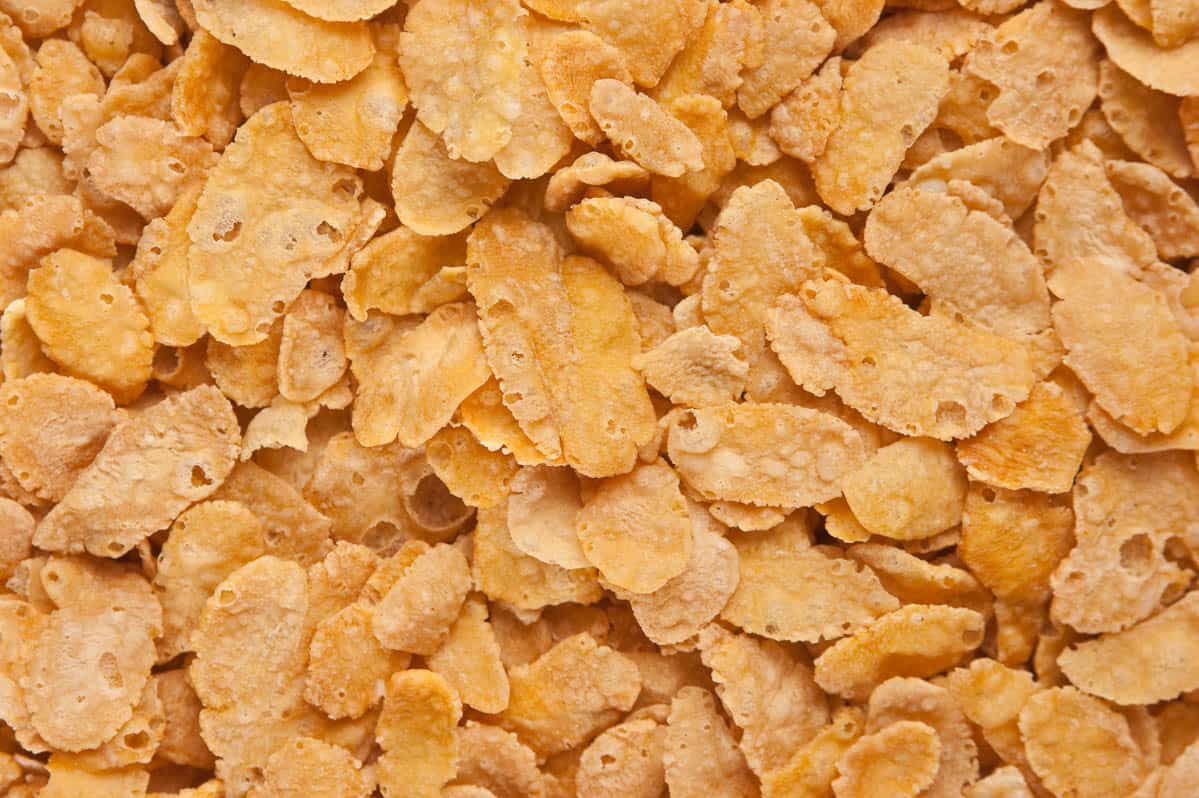 Almond Flour/Almond Meal
Almond flour or almond meal can make a great substitute for Italian bread crumbs. The only difference between almond flour and almond meal is that almond meal is made of unpeeled almonds and almond flour is made of peeled almonds.
Almond flour is one of the most popular nut flours. It has a coarse texture and is gluten-free. The nutty flavor isn't overpowering and can easily be mellowed by adding kosher salt and fresh herbs.
You can use almond flour/almond meal as a great way to get a crispy topping to your meats. Try this substitute in pork chop recipes for a tasty dinner. Again, you will need to add seasonings to make it an equivalent replacement for Italian bread crumbs.
Use almond flour/almond meal as a 1:1 alternative for Italian Bread Crumbs.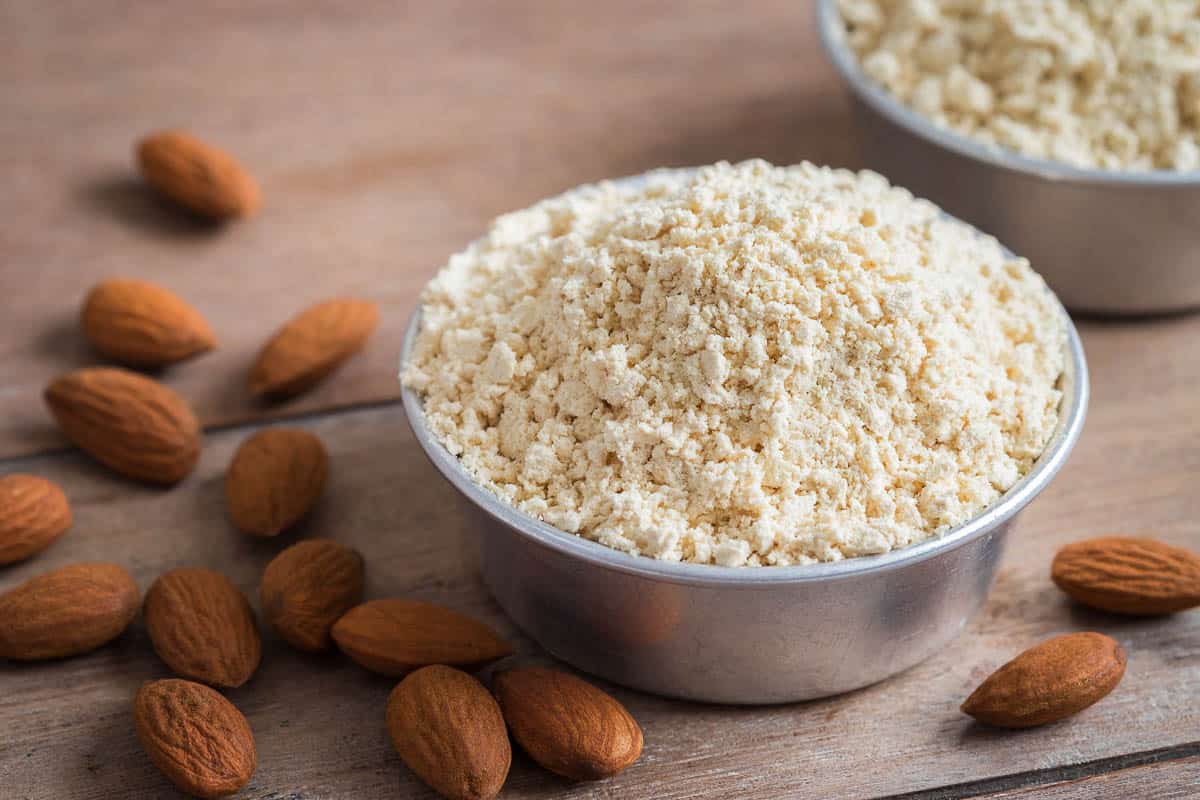 Chips
Grind up some potato chips or tortilla chips in a food processor for a fun substitute for Italian bread crumbs. You can get a wide variety of flavors from differently seasoned options.
A great tortilla chip choice is Late July Sea Salt tortilla chips. This gluten-free chip will provide a strong flavor that is not too salty. This can be a great coating for pork chops or other meats. Again, be cautious about the extra salt. Don't add too much seasoning before a taste test.
You will want to measure your chips or pretzels for volume in their crushed form. Once crushed, they can work as a 1:1 replacement.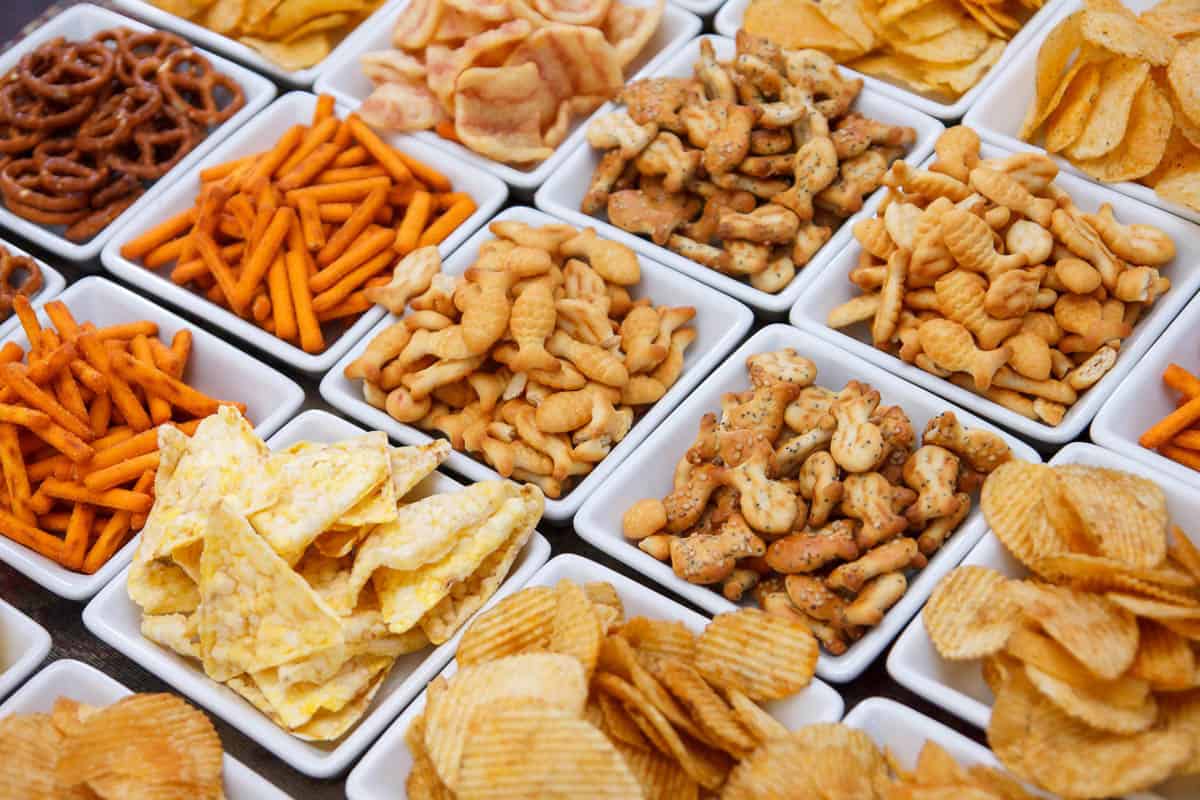 Gluten-Free Bread
Gluten-free bread is an easy substitute that you may already have at home. This kind of bread is often known for being pretty dry. But, when making your own breadcrumbs dry can be a good thing.
To make gluten-free bread crumbs from this option, start by toasting a few slices of bread. Then, you will need to use a food processor to grind them up. You can then place the breadcrumbs on a baking sheet and bake them for 12 minutes at 350 degrees. This will create dried bread crumbs that you can use in any recipe.
Try this option as a healthy salad topper. Gluten-free bread can be a great way to add some crunch and texture to your salad.
Again, to make them a replacement for Italian bread crumbs, seasoning will need to be added.
Use dry bread crumbs from gluten-free bread as a 1:1 substitute for Italian Bread Crumbs.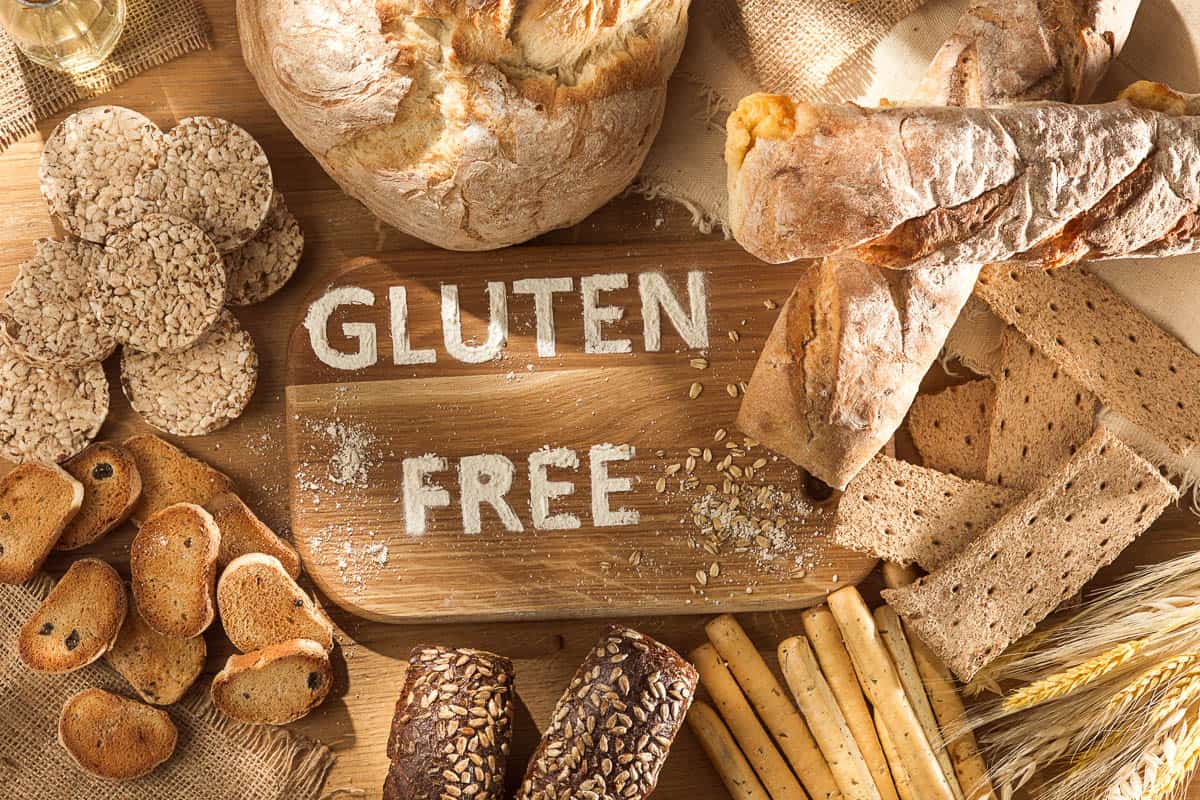 Homemade Italian Bread Crumbs
Of course, you have the option to make your own homemade Italian bread crumbs. This option can be a healthier alternative as you avoid artificial ingredients, excess sweeteners, and preservatives. Homemade bread crumbs are also inexpensive as you can use stale bread you already have (as long as it's not moldy, of course). This method most closely resembles panko bread crumbs.
To make your own bread crumbs, you can use any type of leftover bread. From white bread to whole wheat, don't be scared to add as many different slices of bread as you want. You can also add in smaller pieces of bread like leftover rolls or the famous brown bread from Cheesecake Factory. No matter the type of bread you choose, you can have some excellent homemade Italian breadcrumbs.
Here is a list of Ingredients for your Homemade breadcrumbs:
6 Ounces of dried out bread
2 teaspoons dried parsley flakes
1 teaspoon dried oregano
1 teaspoon thyme
1 teaspoon dried basil
1 teaspoon garlic powder
1 teaspoon salt
1 teaspoon black pepper
Note: all of the seasonings above can be replaced with 2-3 tablespoons of Italian seasoning mix if you have it on hand.
Instructions:
Rip the bread into pieces and place all of the ingredients into your food processor. Pulse your processor until course crumbs form. They can be used as is or you can dry them out even more by spreading in an even layer on a baking sheet and heating in the oven using a very low temperature for 15-30 minutes.
This easy recipe is a great option to substitute your grocery store Italian breadcrumbs.
Pro tip:
You can make small batches of breadcrumbs regularly and store them in an airtight container in the freezer. Each batch will last 2 months. You can have homemade seasoned bread crumbs any time you like!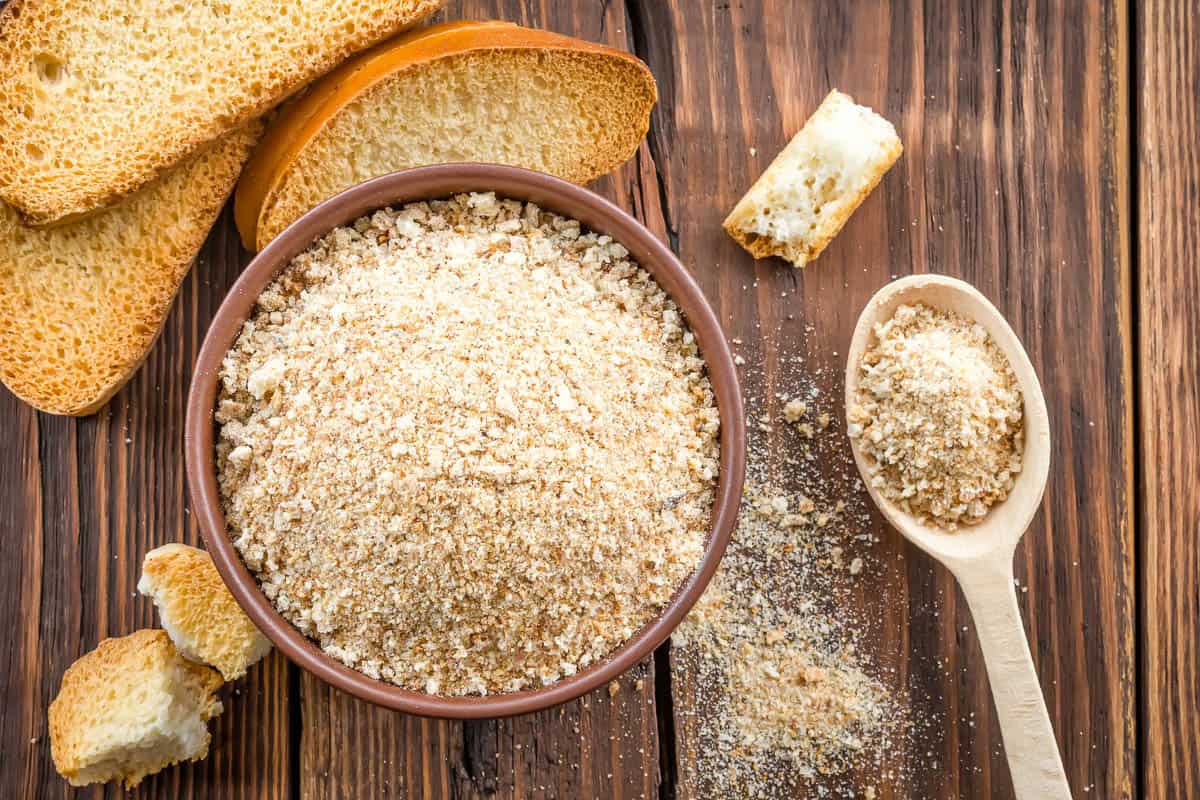 Substitution Summary
Italian bread crumbs are a very popular choice. When a recipe calls for them you can usually count on a delicious crunchy coating. They are also used to help bind meatloaf, meatballs, and veggie burgers.
But, if you need a gluten-free option, a low-carb choice, or are completely out of good bread crumbs there are many substitute selections for you. The best Italian bread crumbs substitute for your meal depends on what you are making. If you need something gluten-free opt for a fun switch like potato chips. Perhaps you are looking for a low-carb choice - there is no better choice than parmesan cheese. If you need an easy fix, you can substitute regular breadcrumbs. Each of these choices will help to provide a similar delicious flavor and texture to your food.
Don't forget, you can also always make your own. The next time you have a little spare time and day-old bread you can quickly whip up a batch. You can never have too much bread crumbs waiting in your freezer.
If you are in a pinch, there is no need to worry. There are a ton of great Italian bread crumbs substitutes for you.
Do you have any other tried and true substitution recommendations? Please let me know in the comments!