These days, cooking and grocery shopping is a little more complicated than when we were younger. In addition to the various types of all-purpose and specialty flours available, there are also numerous types of rice flours to choose from.
These can range from traditional white rice flour to more exotic blends containing various other grain or seed flours, such as quinoa or amaranth.
While these different varieties offer their own pros and cons, they all share one crucial trait: they provide an excellent way to add nutrients and flavor to baked goods while maintaining the light, airy texture so prized by bakers.
Whether you're looking for a substitute for classic white rice flour or want to experiment with some new, unconventional blends, one thing is clear: the world of rice flour substitutes is full of delicious possibilities! So why not dive in and start baking?
Jump to:
What is Rice Flour?
Rice flour is a versatile ingredient used in cooking and baking alike. It can be made from white rice and brown rice, and it is typically used as a wheat flour substitute, as it has a similar texture and consistency. Additionally, rice flour is commonly used as a thickening agent for recipes that will be stored cold or frozen since its use prevents liquid separation.
However, if you don't have access to rice flour or are allergic to rice, there are many other ingredients that you can use as an alternative. The most common substitutes, all listed below, all have slightly different nutritional profiles and textures, so you may need to experiment with other ingredients to find the one that works best for your needs.
Regardless of which option you choose, however, there are plenty of ways to enjoy delicious dishes using these alternative types of flours. Whether baking deliciously fluffy muffins or creating savory curries and stews at home, the possibilities are endless!
Best Substitutes for Rice Flour
When it comes to making baked goods and other dishes, rice flour is a hugely popular ingredient. It is gluten-free, relatively inexpensive, and provides a deliciously nutty flavor and texture. However, for those with dietary restrictions or simply looking for something different, there are plenty of substitute ingredients that you can try instead of rice flour.
Almond meal, for example, is a gluten-free replacement, and quinoa is popular among health-conscious consumers due to its high protein content. Coconut flour has similar moisture-retaining properties to rice flour, and tapioca starch would be an excellent choice if you want to add a crunchy texture to your dish.
Overall, there are many options available for those seeking substitutes for white rice flour – so don't let your dietary needs or restrictions keep you from baking up something delicious! Here are some delicious rice substitutes that you can use in your recipes.
1. Coconut Flour
Whether following a gluten-free diet or trying to replace rice flour in your recipes, coconut flour is the perfect alternative. This versatile flour is full of fiber, protein, healthy fats, and other nutrients, making it an excellent choice for various cooking and baking applications.
Additionally, the low glycemic index of coconut flour, makes it a good option for diabetics. In fact, coconut flour offers all the benefits of standard rice flour with no carbs or gluten found in traditional flours. So, if you're looking for a high-quality substitute for rice flour in your recipes, look no further than coconut flour.
This fantastic ingredient will deliver great taste and nutrition without compromising quality, whether baking bread, muffins, cakes, cookies, or any other dish that traditionally calls for rice flour. What's not to love about that?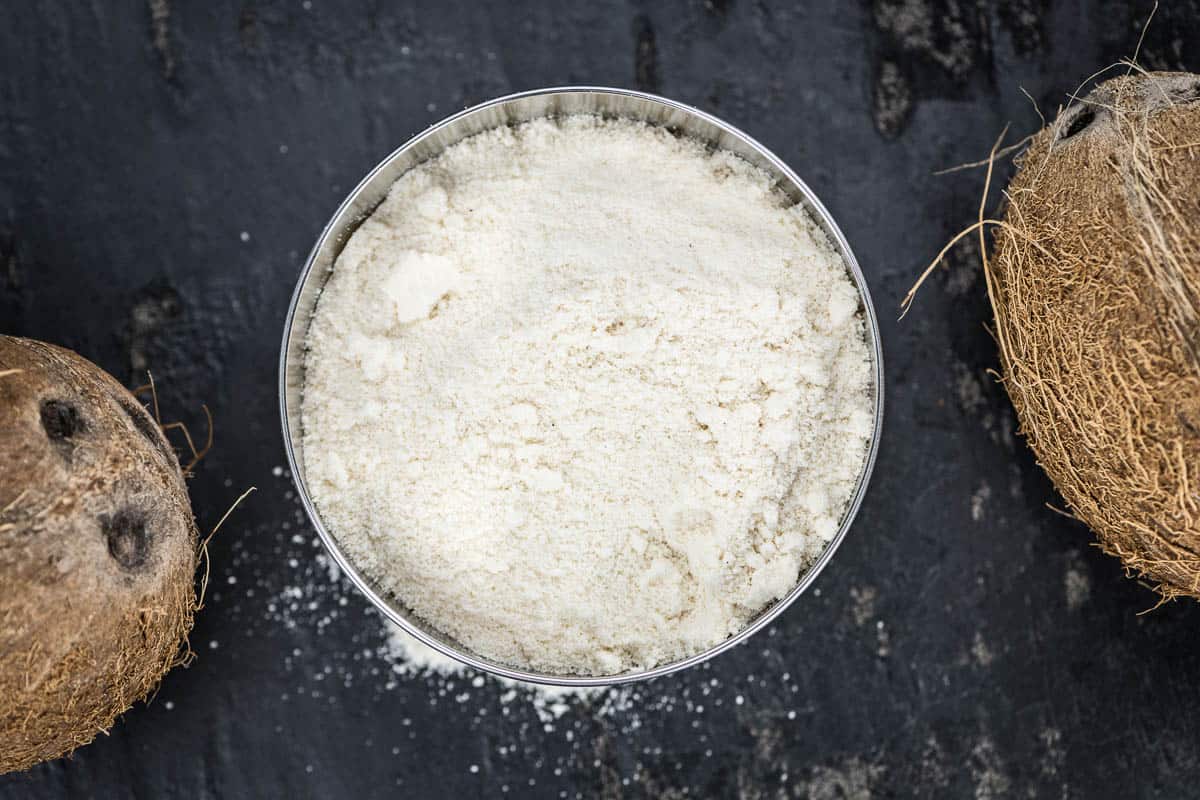 2. Almond Flour
Almond flour is a gluten-free flour that offers a lot of protein at 24 grams per cup. It has also been shown to raise good cholesterol levels while lowering harmful LDL cholesterol. Almond flour is high in healthy monounsaturated fats, which have been shown to aid in the reduction of heart disease. In addition, it's high in L-arginine, an amino acid that promotes blood flow and stimulates the release of growth hormones in the body.
Blanched almond flour is made from ground almonds that have had their skins removed. The skins can give baked goods an undesirably gritty texture, so blanched almond flour is a good substitute for rice flour for making cakes, muffins, and other soft baked goods.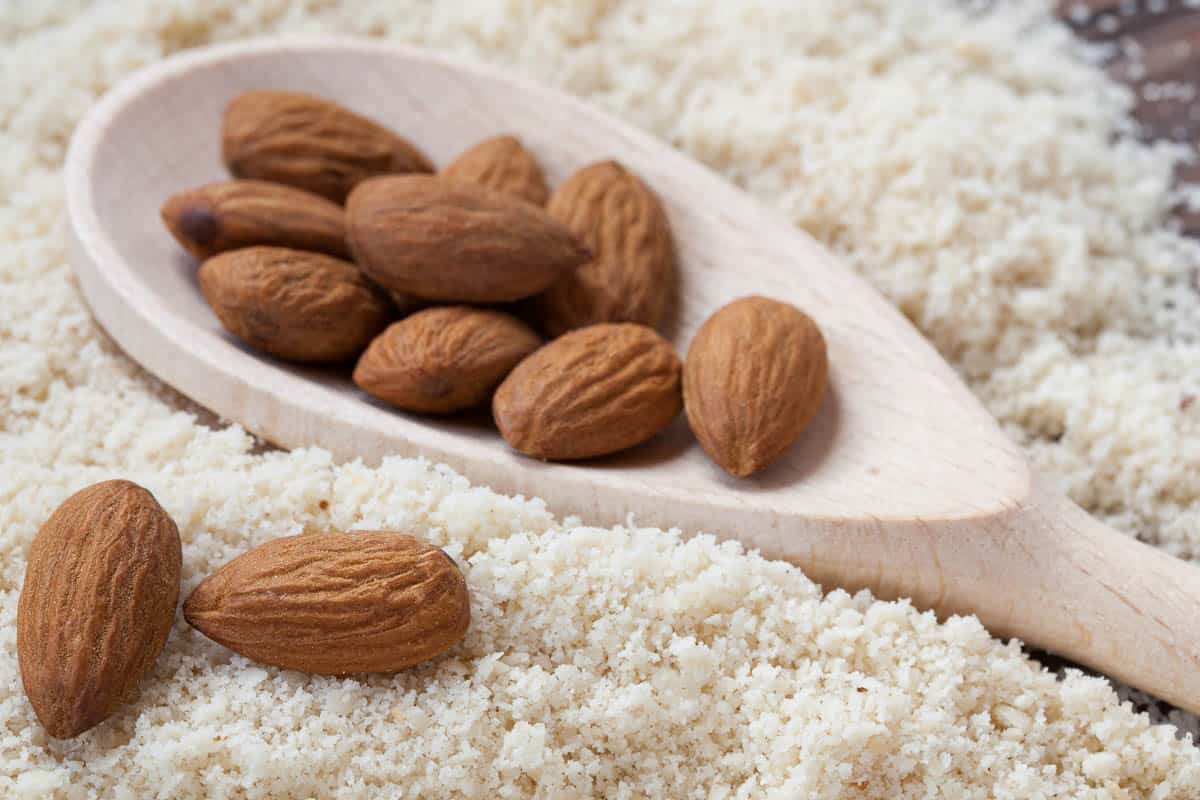 3. Tapioca Flour
If you're looking for a gluten-free flour that can substitute rice flour in baking, tapioca flour is a great option. This cassava root-based flour has a slightly sweet flavor that makes it versatile in both savory and sweet dishes.
You can add it to condiments, sauces, and soups for a smooth, creamy texture or utilize its subtle sweetness in baked goods like pastries, cookies, and waffles. Tapioca flour is also an excellent thickening agent, perfect for use in pie fillings and other desserts. But, no matter how you choose to use it, tapioca flour is sure to satisfy.
4. Chickpea Flour
Chickpea flour is an excellent choice for a rice flour substitute. It offers similar baking properties, but it is also high in protein, fiber, and other essential nutrients. In addition, the many vitamins and minerals found in chickpea flour can aid in heart health, reduce the risk of diabetes, and boost overall immunity.
In particular, this type of flour contains a good amount of B6, potassium, thiamine, zinc, and selenium. Additionally, it is rich in calcium, magnesium, and folate - all-important nutrients that play a vital role during pregnancy to help prevent neural tube defects in newborns. So whether you're looking for a healthy rice flour substitute or simply want an extra boost of nutrition in your diet, chickpea flour delivers on both fronts.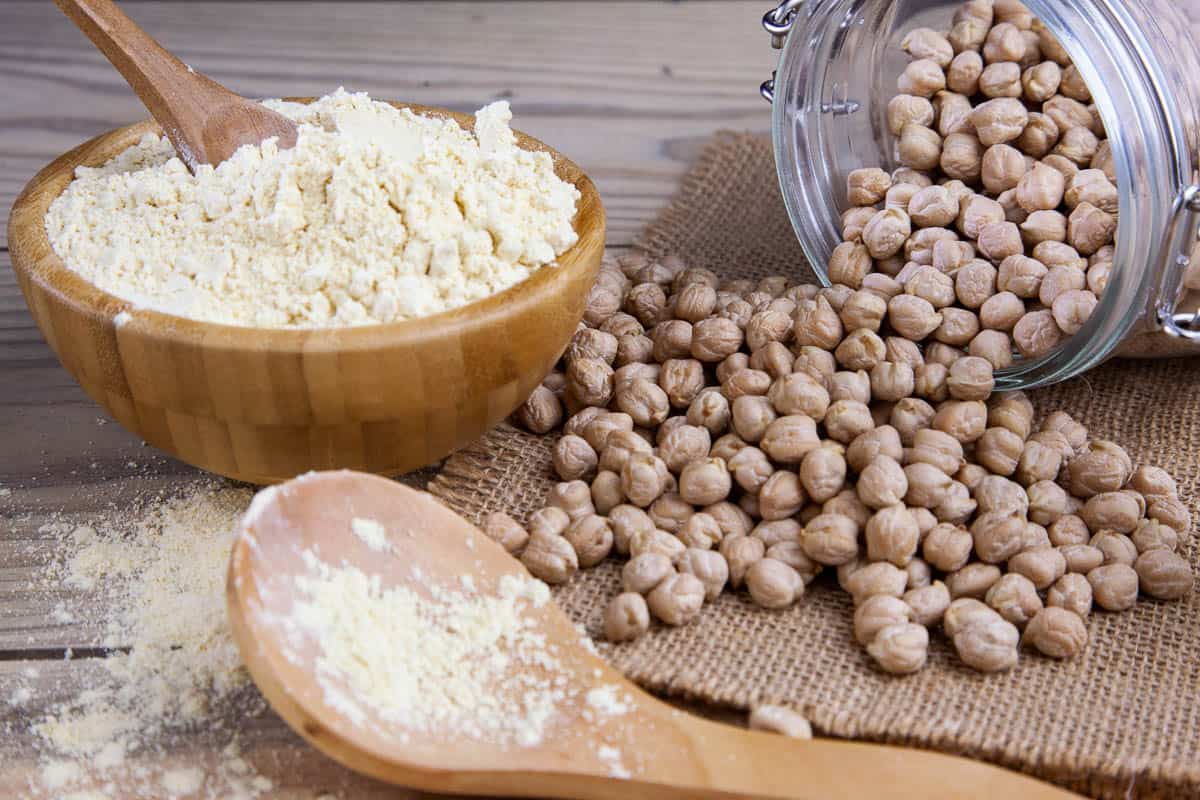 5. Soy Flour
Soy flour is a healthy rice flour substitute perfect for those on a gluten-free diet. Made from dehulled and roasted soya beans, soy flour is rich in protein and fiber. It also contains all nine essential amino acids, making it an excellent choice for people looking to boost their protein intake.
Soy flour can be used as a thickener in gravies and sauces, as well as a healthy alternative to rice flour. It can also be used to make baked goods such as pies and doughnuts. So if you are looking for a healthy rice flour substitute, don't hesitate to give soy flour a try.
6. Sorghum Flour
Rice flour is often used as a wheat flour substitute for those with gluten intolerance or celiac disease. However, rice flour is not the only option for those looking for gluten-free flour. Sorghum flour is another gluten-free flour that can be used in baking. In fact, many of the same vitamins and minerals found in rice flour are also found in sorghum flour.
Furthermore, when used in baked goods as a rice flour substitute, it works the best. Because of its protein content, sorghum flour can help to structure cakes and breads. This feature is advantageous for particular bread and confections since it aids in their rising.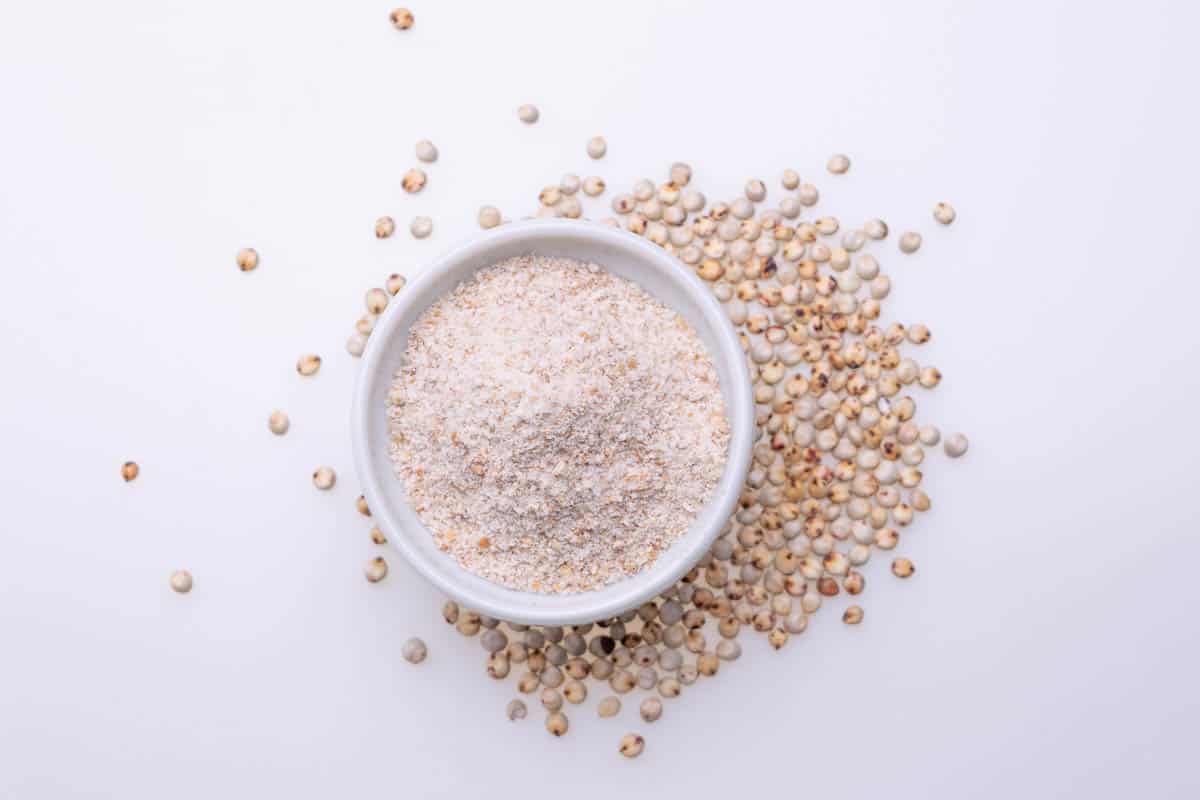 7. Cornstarch
Corn starch is a versatile and gluten-free ingredient often used in cooking and baking. Like rice flour, it can be used as a thickener for sauces, gravies, and soups, and it is an excellent option for breading deep-fried foods like chicken or fish.
In addition to its use as a thickener, corn starch also works well as a crunchy coating for fried foods. This makes it a good substitute for rice flour when breading or frying food. Another benefit of corn starch is its affordability and versatility.
You can easily find it at most grocery stores and use it in various recipes. For example, it can be combined with other flours, such as tapioca or sorghum, to make baked goods like cookies or cakes. So if you're looking for a rice flour substitute that's easy to find an affordable, corn starch is an excellent choice.
8. Brown Rice Flour
Brown rice flour is a versatile ingredient that can be used in various recipes. In addition, it is a nutritious option for those who are looking for a white rice flour substitute. Brown rice flour is high in dietary fiber, protein, and various other nutrients.
It is best for adding crispness to recipes like cookies and could be used as a thickening agent in baking. When substituting brown rice flour for rice flour, keeping the ratio of ingredients the same is essential.
For example, if a recipe calls for 1 cup of rice flour, use 1 cup of brown rice flour. By using brown rice flour, you will be adding an extra boost of nutrition to your favorite recipes.
9. Oat Flour
Oat flour is a gluten-free whole grain flour that is high in nutrients. This nutritious flour includes significant calcium, iron, magnesium, thiamine, zinc, and phosphorus levels, making it an excellent rice flour substitute.
Oats flour provides vital nutrients to baked goods, but it also helps improve their structure by providing extra fiber and protein. Additionally, oat flour's high nutrient content makes bakery items more satiating and satisfying, so they are the perfect choice for anyone looking for a healthy, filling snack.
Whether you are looking for a rice flour alternative or simply want something packed with nutrition and flavor, oat flour is definitely worth checking out!
10. Potato Starch
Who doesn't love fried food? Whether it's chicken, fish, or veggies, there's just something about that crispy coating that makes everything taste better. And while rice flour is a popular choice for frying, potato starch is actually the best substitute. It makes your food crispy, but it also enhances the flavor.
Like rice flour, potato starch doesn't absorb excess oil, so you don't have to worry about your fried food being loaded with calories. So next time you're in the mood for some fried goodness, reach for the potato starch instead of rice flour - your taste buds will thank you!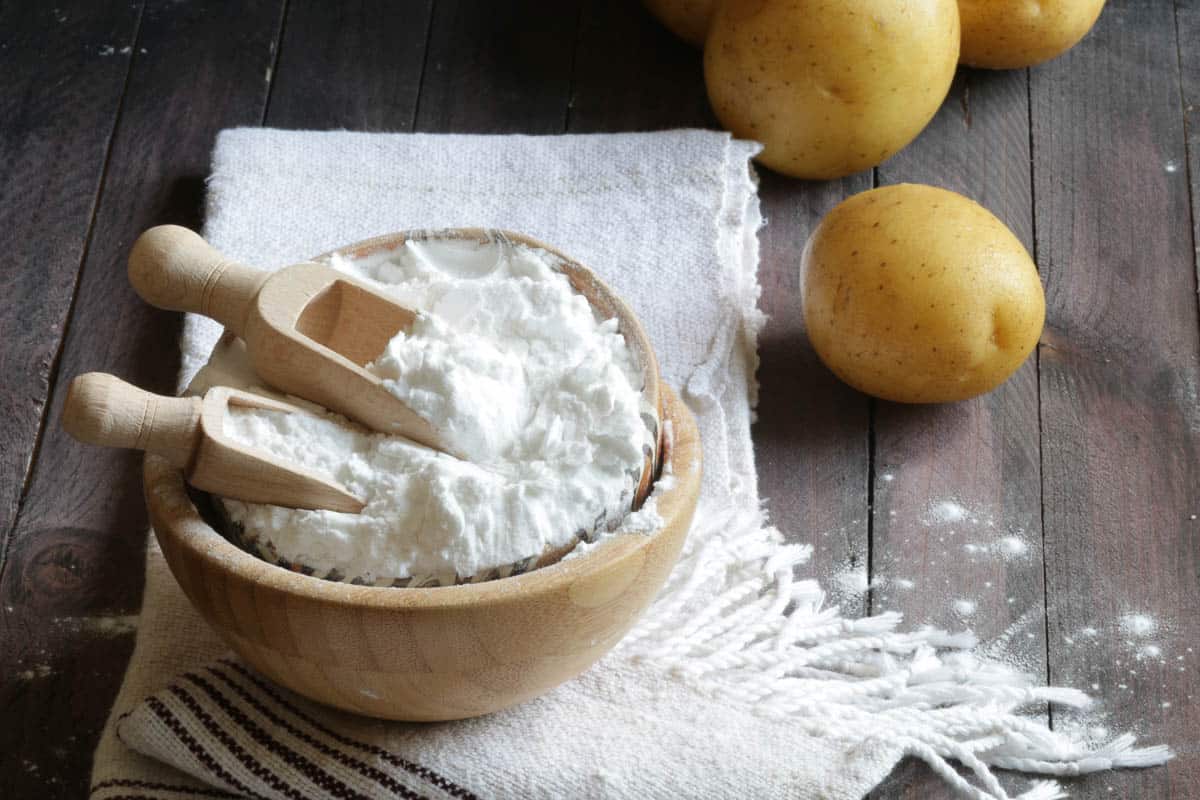 11. Millet Flour
This whole grain stone ground flour is packed full of vitamins and minerals. Millet flour is rich in soluble and insoluble dietary fiber. It has a subtle flavor and is often added to baked goods.
Millet flour can be a great substitute for both brown and white rice flour for the purpose of gluten-free baking.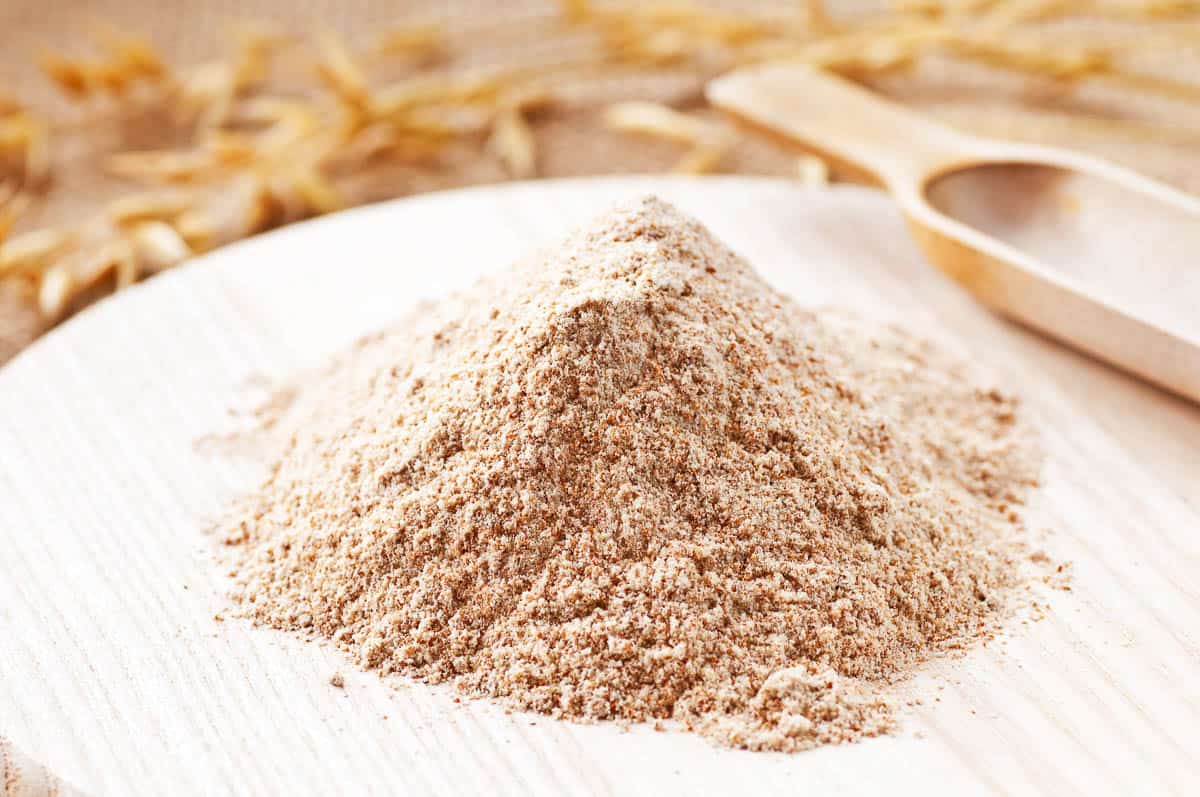 12. All-Purpose Flour
Although it's not gluten-free, all-purpose flour can also be used as a rice flour substitute for thickening sauces. Of course, you'll need to mix it with a bit of water first, and the result won't be instant, but it will work just fine if you don't mind a little gluten in your diet.
When using all-purpose flour as a rice flour substitute, you should keep in mind that the texture will differ from what you would get using rice flour. All-purpose flour is also not as absorbent as rice flour, so you may need to use more of it to achieve the desired consistency. Ultimately, whether or not all-purpose flour makes a good rice flour substitute will come down to personal preference. However, if you're looking for a gluten-free alternative, you'll need to look elsewhere.
13. Lentil Flour
To create lentil flour, you would need to run any variety of lentils including green, yellow, red, or brown, through the food processor to create a fine powder. You can create this flour from dried lentils or dried lentils that have been lightly toasted to create a slightly different flavor profile.
Lentils and lentil flour are a source of plant protein, are high in fiber, and can be a gluten-free substitute for other varieties of flour.
Because of the flavor, it can be used in savory baked good including breads, quick breads, and crackers. It is also used to make pasta.
Lentil flour is not one of the best rice flour substitutes, but can be used as a replacement in small quantities or when combined with other flours.
Conclusion
Whether you are trying to reduce your gluten intake or simply need a substitute for rice flour, there are several options available. For example, sweet rice flour is often considered an excellent alternative, as it offers many of the same nutritional benefits as rice flour and has a sweet taste that can be used in baking.
Additionally, equal amounts of glutinous rice flour and all-purpose wheat flour can sometimes be used instead of regular rice flour with no noticeable difference in taste or texture. Ultimately, the key when choosing a substitute for rice flour is finding one that provides similar health benefits while still offering unique advantages.
In addition to the comprehensive list above, there are still countless flour options that may be a good choice if you are looking for a rice flour substitute. Buckwheat flour, amaranth flour, arrowroot flour, potato flour, and more all offer different qualities to your cooking. This can include various levels of nutritional value, different flavors ranging from a nutty taste to a completely neutral flavor, and can also create a more chewy texture.
With so many different options to choose from, you are sure to find one that works well for you. So why wait? Start experimenting today!
Do you have any other tried and true substitution recommendations? Please let me know in the comments!