Heavy cream is one of those old-school staple ingredients, tried and true in many recipes handed down over generations. Because of its common use, it may be daunting to try to replace it in your recipe.
There are a few different reasons you might be looking for a heavy cream substitute. You or a family member may have a dairy allergy or intolerance and follow a dairy-free diet.
Maybe you are searching for a vegan alternative because you follow a vegan diet. Perhaps you just don't have any heavy cream at home and want to skip a trip to the grocery store. Or, you may be looking for a non-dairy substitute as a healthy alternative to reduce the fat content in your recipe or replace it with a fat that is considered more heart-healthy.
Whatever your reason may be, you will be able to find a suitable non-dairy substitute here that will work for any recipe that calls for heavy cream.
Jump to:
Heavy Cream Information
Heavy cream, also known as heavy whipping cream, is a dairy product that comes from cow's milk.
The liquid separates after milking. The heavy cream goes to the top, and the milk goes to the bottom. The heavy cream is scraped off, and that is what you are able to purchase at the store.
Do not confuse this product with whipped cream. Heavy cream is liquid, whereas whipped cream has been whipped to create a thicker consistency that is light, fluffy, and holds its shape. Whipped cream is almost always sweetened as well.
Fat content is what makes heavy cream have a thick consistency and creamy texture that stands out from other dairy products. In comparison, heavy cream has a fat content of around 38%, while regular milk has 3.5%.
Sour cream and half cream (half-and-half) both have a fat content of approximately 18% milk fat. For another point of reference, cream cheese has milk fat of 30-33%.
Because of the higher fat content, heavy cream does cost more than other dairy products; it is about twice as pricey as milk.
In today's culinary world, heavy cream is used in many different sweet and savory dishes. This is partially due to its ability to hold ingredients together, thicken liquids, and the added creaminess and flavor.
Best Non-Dairy Heavy Cream Substitutes
When looking for the best non-dairy heavy cream substitutes, you need to ensure your substitute is able to match a few different factors: a thick consistency, creamy texture, and full flavor.
Below are several substitutions ranked in order of preference and similarity to the real thing.
Coconut Cream
Coconut cream can be purchased canned and can be a good substitute for heavy cream because of its thickness. If you haven't had coconut cream, just imagine a richer version of coconut milk.
Do not confuse coconut cream with a can of coconut milk or cream of coconut; they are not the same thing. Coconut milk is a much thinner consistency than coconut cream and contains much less fat. Cream of coconut is a sweetened liquid coconut product very similar to sweetened condensed milk.
The taste of coconut cream will differ from heavy cream, but it will work as a substitution in most recipes. Due to the variation in taste, this alternative may work better in sweet recipes rather than savory recipes, but that will depend on preference.
You can also make whipped cream with it for a dairy-free alternative. It tastes awesome on top of pies and as a pastry filling.
If you would like to use it for whipped cream, you are encouraged to chill the can overnight and use powdered sugar over granulated sugar for a sweetener.
Set out the can out of the fridge 15 minutes prior to whipping the cream. Then, all you need to do is add in the powdered sugar and beat until stiff peaks form.
Coconut cream can be used in any recipe as a 1:1 substitute for heavy cream.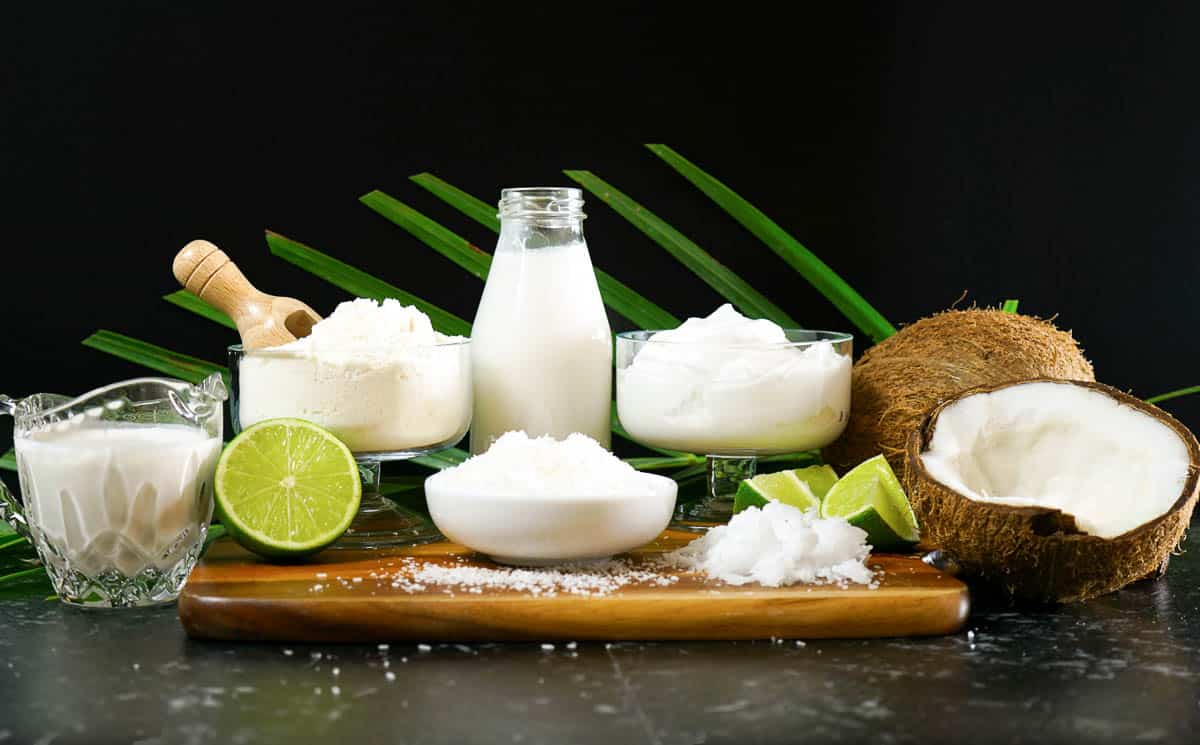 Cashew Cream
There are definitely perks and disadvantages to using cashew cream as a heavy cream alternative.
First off, cashew cream is a vegan cream that has a nutty flavor. It pairs well with sweet and savory dishes. It also has a very creamy texture that is very similar to heavy cream or sour cream. It can also be whipped up to be used in place of whipped cream.
The big drawback is that cashew cream is not something you can buy at the store. You must make it at home. Cashew cream is a combination of two parts raw cashews to one part water. They are blended to a cream consistency in a food processor or high-speed blender. For even creamier results you can soak the cashews in water for 4 hours up to overnight prior to blending.
Another benefit to using cashew cream is you can customize it to meet your needs. If you need it creamier, add more cashews. If you need a thinner consistency, add more water: it's that simple.
This can make cashew cream a great alternative for not only heavy dairy cream, but half cream. You can even add more water to make it a good low-fat milk substitute as well.
You will use the same amount of cashew cream in your recipe to swap for heavy cream.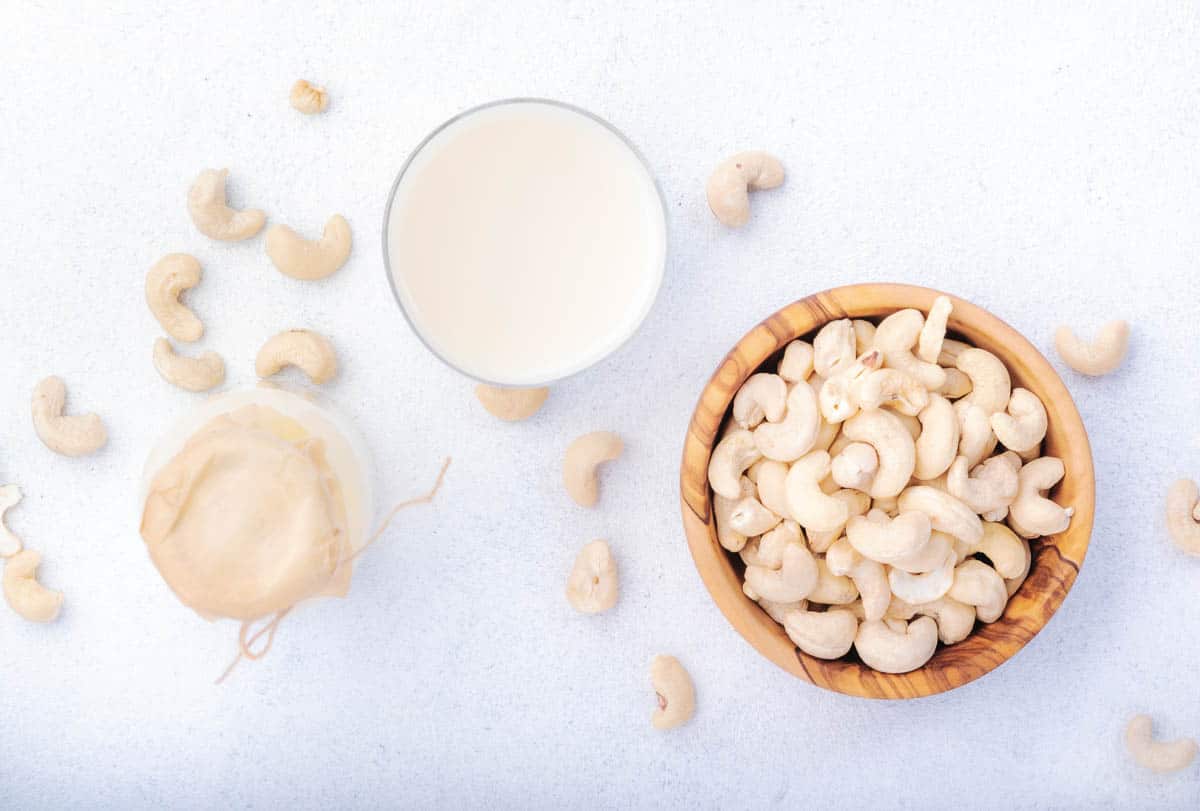 Silken Tofu
Silken tofu is a staple ingredient for many vegan and vegetarian households, so you most likely have it at home if you follow one of these diets. It can be used in place of heavy cream in many dishes, but cannot be whipped to be used as a topping.
Tofu takes the flavor of whatever it is added in, so you really won't get much flavor added to your food. This means the end product won't be a lot different taste-wise.
Using silken tofu can be a healthy substitute and a great option if you are needing a protein boost. To puree, simply add silken tofu to a food processor and run until it is smooth and creamy. To make a thicker version, simply press some of the liquid out of the tofu prior to processing.
1 cup pureed tofu can be used per 1 cup of heavy cream, as a 1:1 substitution.
Non Dairy Milks + Oil
Rice milk, oat milk, and almond milk are all commonly used dairy-free milk substitutes. These are ingredients that you may have at home, especially if you follow a vegan diet or have an allergy to regular milk, since they are shelf stable and can be stored for long periods of time.
This is another option that will not work for a whipped topping, but can be a great substitute for many other recipes including creamy soup and baked goods.
The flavor will vary depending on which option you choose, but they are all mild enough not to cause a dramatic change in your final product.
To use any of these non dairy milks in place of heavy cream, combine ⅔ cup of milk alternative and mix it with ⅓ cup of olive oil, coconut oil, or melted vegan butter to replace one cup of heavy cream.
You may choose to use other oils like vegetable oil or canola oil. If you need more help mixing these two simple ingredients, an immersion blender might be helpful.
This combination works as a 1:1 non-dairy replacement for heavy cream.
Coconut Milk
Using full-fat coconut milk can be the perfect replacement for heavy cream in certain sauces and soups because of the creamy consistency. It may not be the best option because of the coconut flavor. Additionally, on its own, coconut milk is not as thick as heavy cream nor does it have the same fat content.
This substitution may work best in dessert recipes or certain soups or stews where the coconut flavor would compliment the dish.
For best results, use the thicker coconut milk that sits on the top of a can of full-fat coconut milk. If you do not have enough of the thicker coconut milk in the can, you can add a tablespoon of cornstarch or two to reach your desired consistency.
This option will not be as thick and creamy as coconut cream or heavy cream, but will work in a pinch.
You can use coconut milk as a 1:1 substitution once it is thick enough to match up with heavy cream.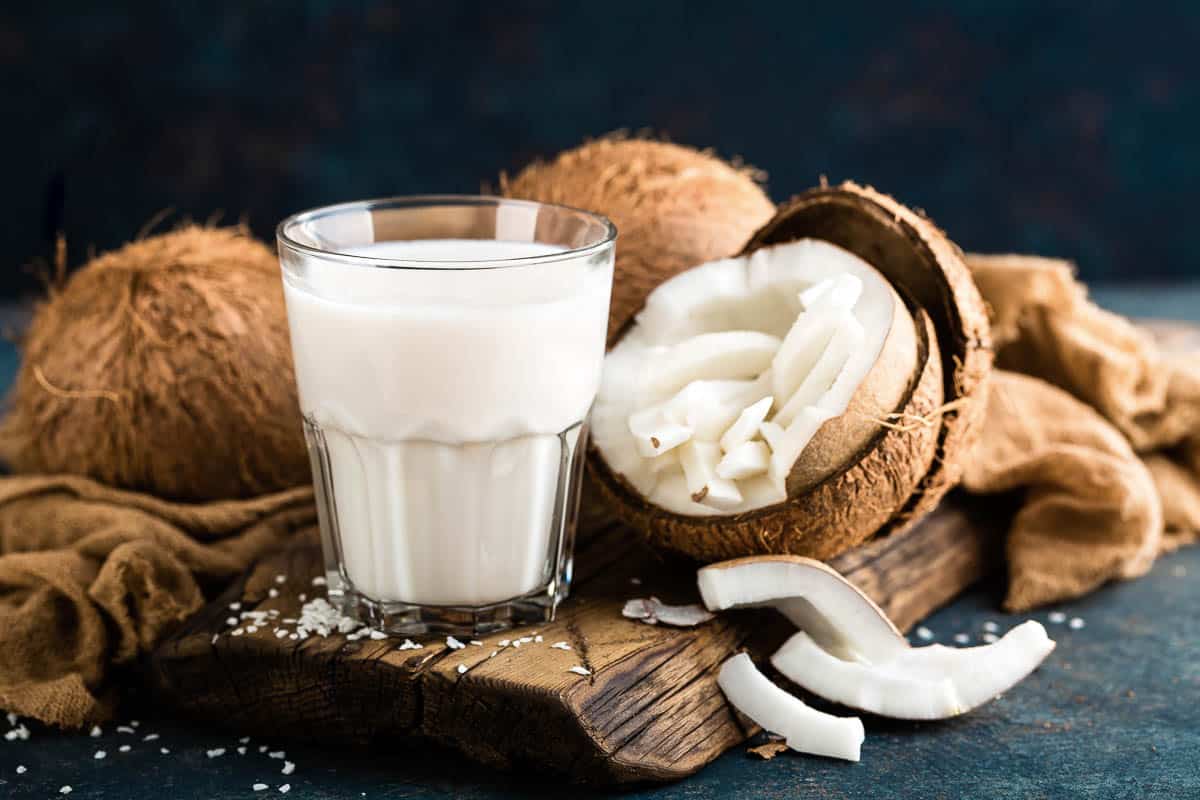 White Beans
Not the most common substitution, however, you may be pleasantly surprised with the results. The consistency of pureed white beans can feel like heavy cream.
White beans can make a great substitute for heavy cream. Because of the unique flavor, using white bean puree as a substitution will work best in savory recipes like soups or sauces.
When compared to traditional heavy cream, this substitution will add additional protein, complex carbohydrates, and dietary fiber.
Canned cannellini beans have a very mild flavor and are light in color, making them the best choice.
To make the puree, combine one of white beans with a pinch of salt and puree in a food processor until smooth. You can use the liquid in the can, or you can reduce the bean flavor by draining and rinsing the beans and adding liquid to form the puree. Water or a non-dairy milk can be used. If you are using this substitute because of a dairy allergy and not because you are vegan, you can use another liquid ingredient such as chicken broth for the water. This will give you a more flavorful result.
You may use this as a 1:1 substitution. Unfortunately, if you are looking for a whipped topping alternative white beans won't work.
Fresh Vegetables
Another unconventional non-dairy substitute for heavy cream is actually using fresh vegetables. Specifically, vegetables that are white or light in color and have a mild flavor like cauliflower, celery root, or parsnips.
These options can be peeled (if necessary), chopped, steamed, and then pureed. They would need to have liquid added to achieve the right consistency, so you can use water, broth, or any other dairy-free option like nut milk.
This works best in savory soups and to replace cream in mac and cheese. It may even work well in sweet dishes that require baking, as long as the amount required is small enough not to change the flavor.
This pureed mixture is also a 1:1 substitution for heavy cream.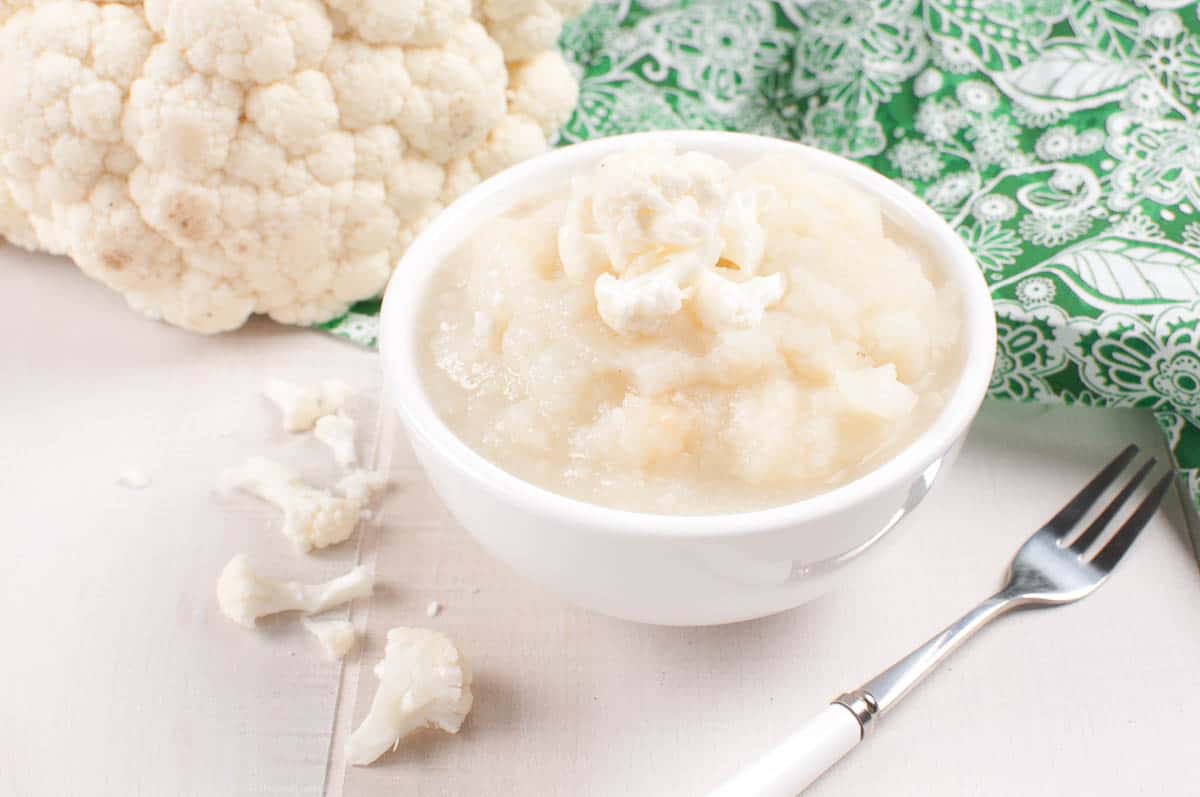 Do you have any other tried and true substitution recommendations? Please let me know in the comments!