You started making a recipe and it specifically calls out Creole Mustard as one of the ingredients. This condiment is not typically found in someone's pantry or refrigerator. You're left with one of two choices - Do you make a specific trip to the store and hope that they carry it? Or do you use some kind of substitution that will work for your needs?
If you chose the latter, here is everything you'll need to know to ensure you use the best alternative.
Jump to:
What Is Creole Mustard?
Creole Mustard is a product of Louisiana. It is specifically well known in New Orleans. There is a major French influence from French immigrants. Much of the Southern cooking cuisine in that region is shaped by French influence.
This type of mustard can be found in most grocery stores and its spicy flavor has become a staple in Cajun cuisine.
The mustard also has Spanish, German and African heritage due to the various spices and variations in the recipe over the years. It was originally sold as "Creole Mustard" in the 1800's under the famous Zatarain name and the rest is history.
This popular mustard has evolved with Creole cooking. While it does have its conventional uses, the cuisine has introduced this mustard into marinades, glazes, seafood dishes and even barbeque sauces.
When looking for this mustard you will almost exclusively find the Zatarains product. A subsidy of Mccormick, Zatarains has kept a tight hold on the Louisiana based mustard they introduced. Creole Mustard and Zatarains are synonymous with each other, and it is by far the best representation of this mustard in a commercial setting.
Ingredients and Uses
Creole mustard is a hot mustard made of brown mustard seeds marinated in white wine vinegar, molasses, turmeric, black pepper, herbs, spices (celery seeds being popular) and a little bit of horseradish. The use of the mustard varies due to its ability to add a tangy kick to whatever it is added to.
Below are some examples of what Creole Mustard can be served with:
Crab Cakes
Pretzels
Po Boy Sandwiches
Hot Dogs
Egg Rolls
Roast Beef Sandwiches
Pasta Salads
Salad Dressings
Sauces
You can see how versatile this product truly is. The sharp flavor of the mustard cuts through fatty and rich foods, making it perfect for any Cajun dishes.
It can even be used as a dipping sauce on its own. There are a lot of ways to incorporate this mustard into your cooking and to bring a new layer of flavor to the food you serve.
Creole Mustard vs Dijon Mustard
There is quite a difference between Creole mustard and Dijon Mustard. A mustard such as Grey Poupon is known for its flavor due to one ingredient that Creole Mustard does not use, and that is white wine. 
Dijon also has a very smooth texture, while Creole Mustard has a very coarse texture. This is due to how the two mustards are ground and prepared in a different manner.
Finally, Creole Mustard can tend to be spicier due to the addition of red pepper flakes, horseradish and other spices in it.
Creole Mustard and Horseradish
Creole Mustard does in fact contain horseradish. This may put some off at first due to the pungency horseradish offers. But the complex flavor that Creole Mustard creates helps balance out the product.
The spiciness of the horseradish blends with the tart and tangy attributes of the vinegar and mustard seed. The molasses adds some slight sweetness in order to round the mustard out and give it its iconic flavor.
Best Creole Mustard Substitutes
While this specific type of mustard can be found in most major grocery stores, you may find yourself unable to find it when you need it. There are some great substitutes you can come up with if you do not have the Creole Mustard you need. We will explore those options below.
1. Spicy Brown Mustard and Horseradish
This will be your best substitute due to how easy and close to Creole this product can be. The reason I enjoy this substitute is because the Spicy Brown Mustard is a great base with a creamy texture. Then, mix in the horseradish to achieve the spicy flavor that is synonymous with Creole Mustard.
I would recommend 1 cup of Spicy Brown Mustard with 1 Tablespoon of Horseradish mixed in. You can also add creole seasoning to really elevate this mustard to its next level. Play with the heat level and seasonings until you have your desired taste.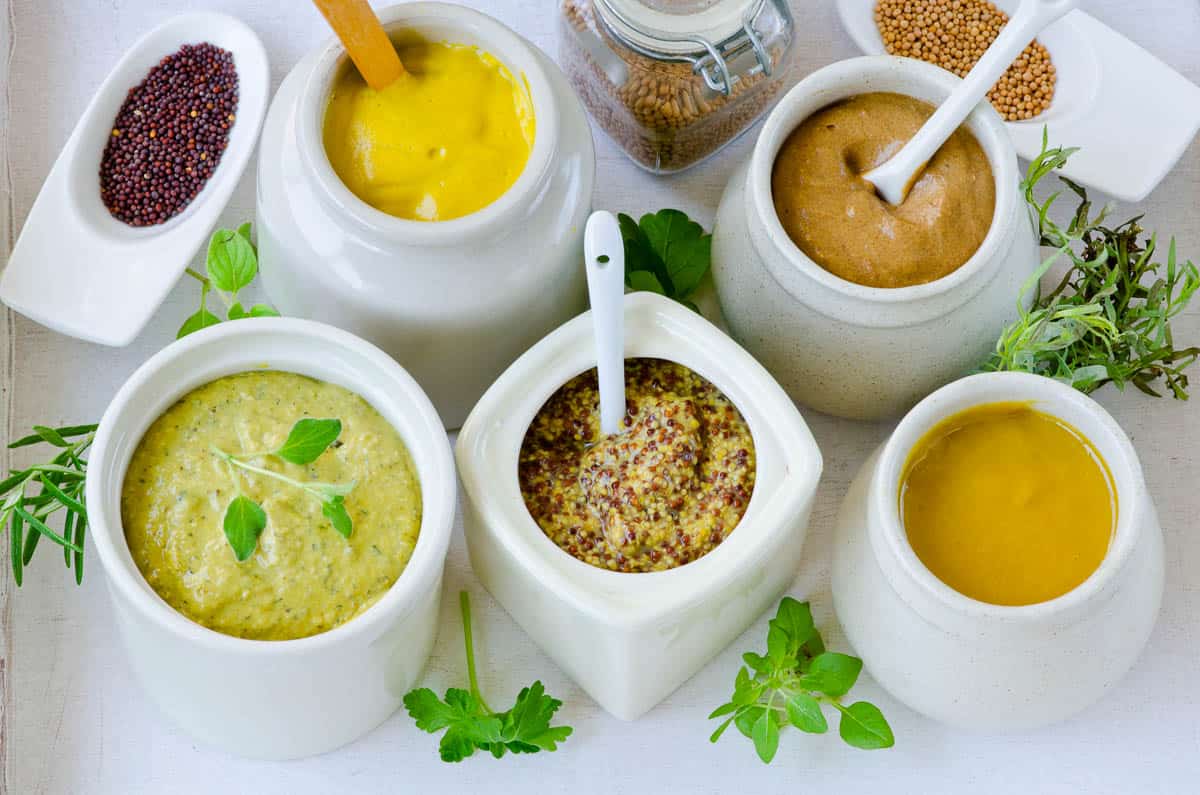 2. German Mustard
German Mustard is a great substitute because it offers the grainy texture of Creole Mustard as well as the spiciness. German Mustard relies more so on malt vinegar as it's main flavoring agent and does not contain the horseradish Creole does so it does lack some of the spice.
Germain Mustard's whole mustard seeds that have been ground do offer a very hearty flavor profile. This would lend well to dipping sauces or being topped on fried foods such as a Po Boy Sandwich.
3. Whole Grain Mustard
Whole Grain Mustard is a good substitute for Creole Mustard due to the very similar textures and slight spice. What separates Whole Grain from Creole is that it is often made with apple cider vinegar and not horseradish.
The mustard is popular due to its coarse texture and tangy, sweet and slightly spicy finish. This would be a great substitute for salad dressings and sauces. You will have notes of the apple cider vinegar and can increase heat using other ingredients in the recipe to make up for the missing horseradish.
4. Beer Mustard
Beer Mustard is one of the best alternatives and a popular mustard for items such as pretzels and other dippable foods. It is made with a blend of yellow mustard seeds and brown mustard seeds, dark ale, brown sugar, honey and vinegar. Recipes will vary depending on the producer but this is the common composition you will find.
This mustard is a good replacement because it is very thick and spreadable and still has coarse seeds such as creole. It is not very spicy, but you could add hot sauce into this mustard, preferably a Louisiana based one, to kick up the heat and also to create the creole flavor profile.
5. Homemade Creole Mustard Blend
There are many who swear by mixing their favorite Dijon mustard with a few ingredients to create a homemade version of the Creole Mustard flavor. Ratios will depend but the Dijon Mustard is a good base due to its spiciness and ability to take on flavors.
Adding W sauce, tabasco sauce, molasses, creole seasoning and a little bit of turmeric and celery seed will give you a blend of mustard that is comparable in flavor to Creole Mustard. If you really want the spice, adding in horseradish will elevate the heat level.
If you would like the texture to mimic Creole and do not have horseradish on hand, then a Spicy Stone Ground Mustard mixed with the rest of the ingredients will suffice. Remember that the key to a Creole mustard is the vinegar, horseradish, spices and slight sweetness.
6. Chinese Mustard Powder
Chinese hot mustard powder is just pure, ground mustard seeds that are dried. In order to produce this mustard you will have to add hot water to the mix until the product is the desired consistency. Bottled prepared Chinese mustard can also be found at the store and you might already have it on hand.
It has a bright, yellow color due to being pure mustard seed and is visually appealing.
While it may not have the coarse texture of Creole, it packs a lot of heat and is great when you are trying to achieve that really hot mustard flavor. Add some Louisiana Hot Sauce or seasonings to this and the pungency of the mustard will mimic the horseradish and the heat it provides.
7. American (Yellow) Mustard
American Mustard is probably the most common mustard you can find and should be your last resort. What is great about this mustard is the fact that you can add seasonings and horseradish to spice it up. But compared to the rest of the mustards on this list it does lack in flavor complexity.
The brilliance of American Mustard is the fact that it is so common. If you keep the right Creole Seasoning on hand along with some hot sauce and a little molasses you will find that Creole flavor is attainable when the Creole Mustard bottle runs empty.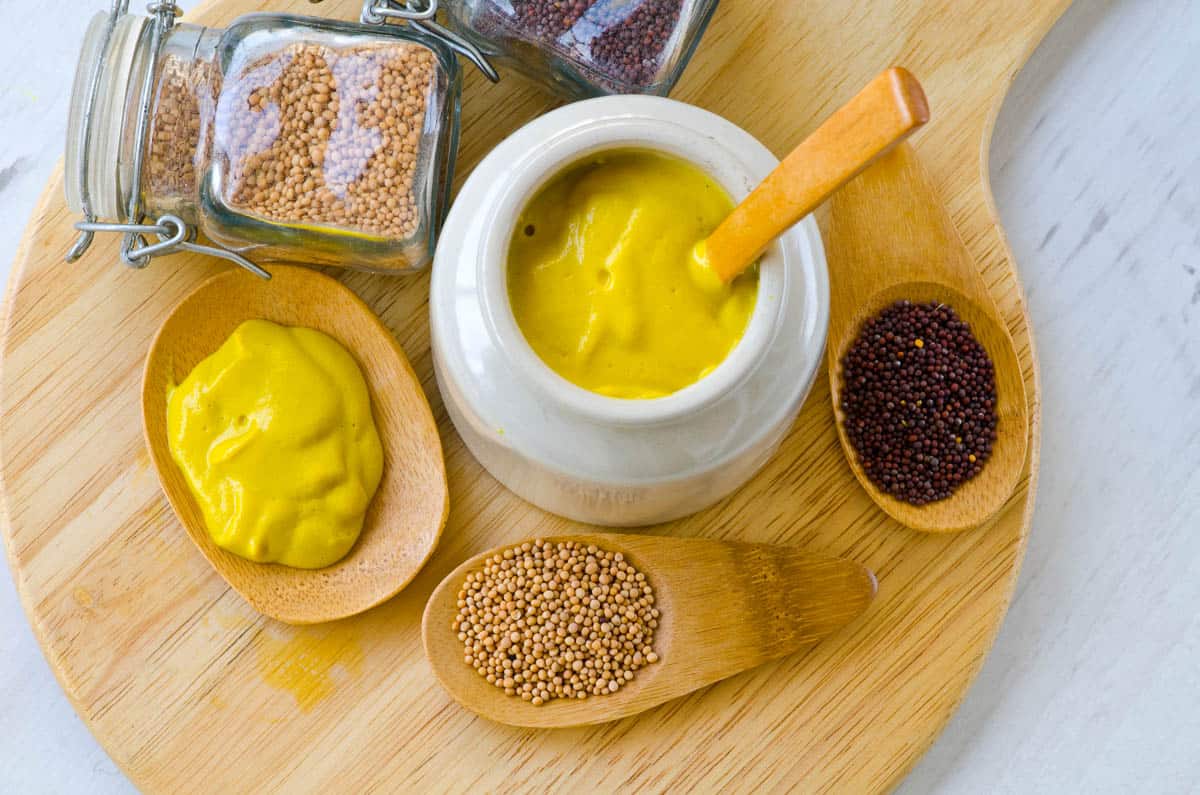 Final Thoughts
Creole Mustard is truly one of a kind due to the specific ingredients and methods used to prepare it. Add in the Zatarains trademark recipe and it is a unique flavor that is used and loved by many. As far as taste goes, that sharp flavor can add so much to a dish when used correctly.
But it is also very possible that you may not always have this mustard on hand. Lucky for you there are many different ways to achieve that "Creole" flavor you are craving. Any spice or hot sauce resembling the Louisiana cuisine's flavor will pair well with mustard.
When using substitutes or blending your own it is important to taste and try the mustard. Have the confidence to go for that spicy mustard you want, it can always be adjusted. (To combat too much heat add a little bit of sour cream to mellow things out.)
In the end, Creole Mustard is a staple in the pantry of Southern and Creole Cooking. It can be used in an endless amount of ways. Replicating its profile is not hard either and with the right substitute, you can add Louisiana cooking back into your kitchen when you are out of Creole Mustard.
Do you have any other tried and true substitution recommendations? Please let me know in the comments!