If you've eaten at a Mexican restaurant, you've most likely enjoyed Cotija cheese on top of your tacos, enchiladas, or refried beans. If you're cooking at home and want to recreate that same great flavor and texture, but don't have any Cotija on hand, you're going to need a substitute!
Or, if you're trying to reduce the amount of dairy in your diet or follow a vegan diet, you may be looking for a non-dairy alternative.
To figure out what might work best, you must first understand what cotija cheese is, how it's used, and what it tastes like to find the best substitute.
Jump to:
What Is Cotija Cheese?
It is a cow's milk cheese that is known for its particularly mild, salty taste and hard texture. This crumbly Mexican cheese also has a tangy flavor, which makes it great on tacos and other savory dishes. The texture is firm and dry as well.
Some know the cheese as Mexican Parmesan, and it is used similarly in a way that imparts a salty flavor with a nutty undertone.
Origin
The cheese originated around 400 years ago in the town of Cotija de la Paz. It has been a staple in Mexican cuisine ever since.
How It's Made
It is made using unpasteurized milk, rennet, salt and is aged 1 year for the flavor and texture it is known for.
Taste
The aged version of this cheese is very reliant on its nutty flavor. There are some classifications of aged Cotija that denote its qualities, but for our purpose just keep in mind that the more aged it is, the nuttier and more savory it will be.
Less aged cheese will therefore be more acidic. It is not as acidic as Queso Fresco, which we will discuss later, but can offer a flavor that excites the palette and makes for a complimentary addition to savory dishes. When buying Cotija cheese just be aware of how long it is aged and any other distinct features on the packaging.
Uses
You can find this cheese in most grocery stores and it is fairly accessible. Fresh Cotija cheese is truly remarkable. It is most commonly used for Mexican Street Corn, tacos, salads, enchiladas, and as a topping for Mexican soups.
The possibilities of this cheese do go beyond Mexican Cuisine though. It can be used in burgers, egg sandwiches, cheese sauces and more. The more aged versions of cotija cheese are even known to be eaten on their own. But there is always the possibility that you may not carry this cheese on hand and will need a replacement.
Best Cotija Cheese Substitutes
Whenever I approach substitutes in my recipes, I focus on the flavor profile of the ingredient. The best cotija cheese substitute will provide a similar salty, nutty flavor with a crumbly texture. Below are some options you have to replace this popular cheese.
Queso Fresco
The best cotija cheese alternative is Queso Fresco. This cheese is similar in flavor and how it is made to Cotija. The difference is that Queso Fresco is not aged nearly as long as Cotija, offering a little bit of a milder flavor. It will lack some of the nuttiness Cotija collects in the aging process and will be a little bit softer in texture.
Queso Fresco can almost be interchangeable with Cotija but does have some other differences. First of all, it can be made with goat's milk which will offer a different flavor profile. Due to it being fresher it will also have a more acidic flavor as well which should be accounted for when making the switch.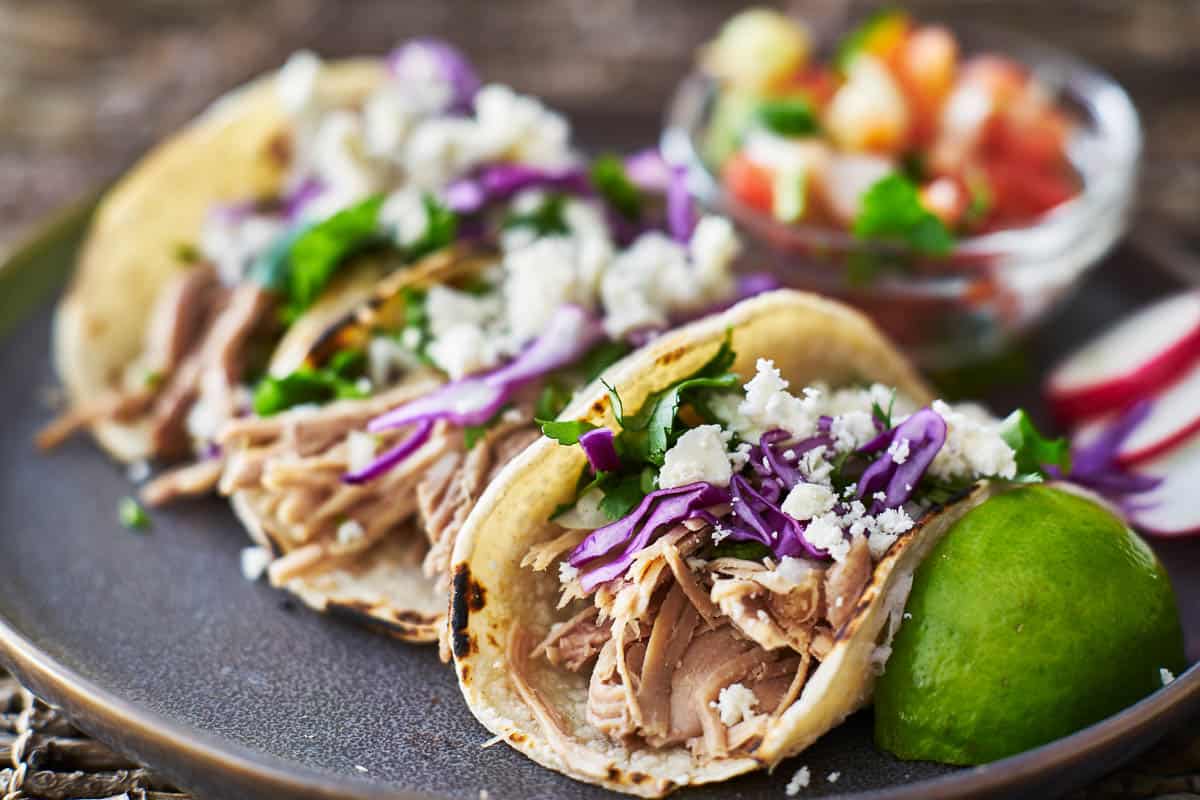 Feta Cheese
A great substitute and one that is easily accessible is Feta cheese. Feta mimics the distinct flavor of Cotija while also offering a crumbly and even grainy texture. Feta is also a good substitute because it melts relatively in the same way and has a briny flavor as well.
The biggest difference between Cotija and Feta is that while Cotija is a cow's milk cheese made by aging with salt and rennet, Feta is made with sheep's milk or goat milk. It is also aged in a brine solution for only 2 months. When you compare flavors, Feta has a more acidic flavor while Cotija retains that nutty quality while balancing the acid of the aging process.
The other good quality about Feta is that its strong flavor means you will need much less. Compared to Feta, Cotija has a somewhat milder flavor. Besides some flavor differences and composition of animal milk, Feta is a great option for replacing Cotija.
Parmesan Cheese
Another good substitute for Cotija Cheese is Parmesan Cheese. This cheese, also known as Parmigiano Reggiano, is a cow's milk cheese that is aged at least 12 months in order to get the hard, granular texture it is known for. The aging process is also a big contributor to the nutty flavor it is known for.
What makes Parmesan distinct is that it is aged in molds that offer it its shape and the rind that helps impart flavor and color to the cheese. This salty cheese is often used in pasta dishes, but can just as easily take the place of Cotija in other dishes.
There is not as much of a tangy profile with Parmesan. Also, the cheese is a little harder in texture, which means when it is ground it does not really crumble like Cotija but rather becomes a powder.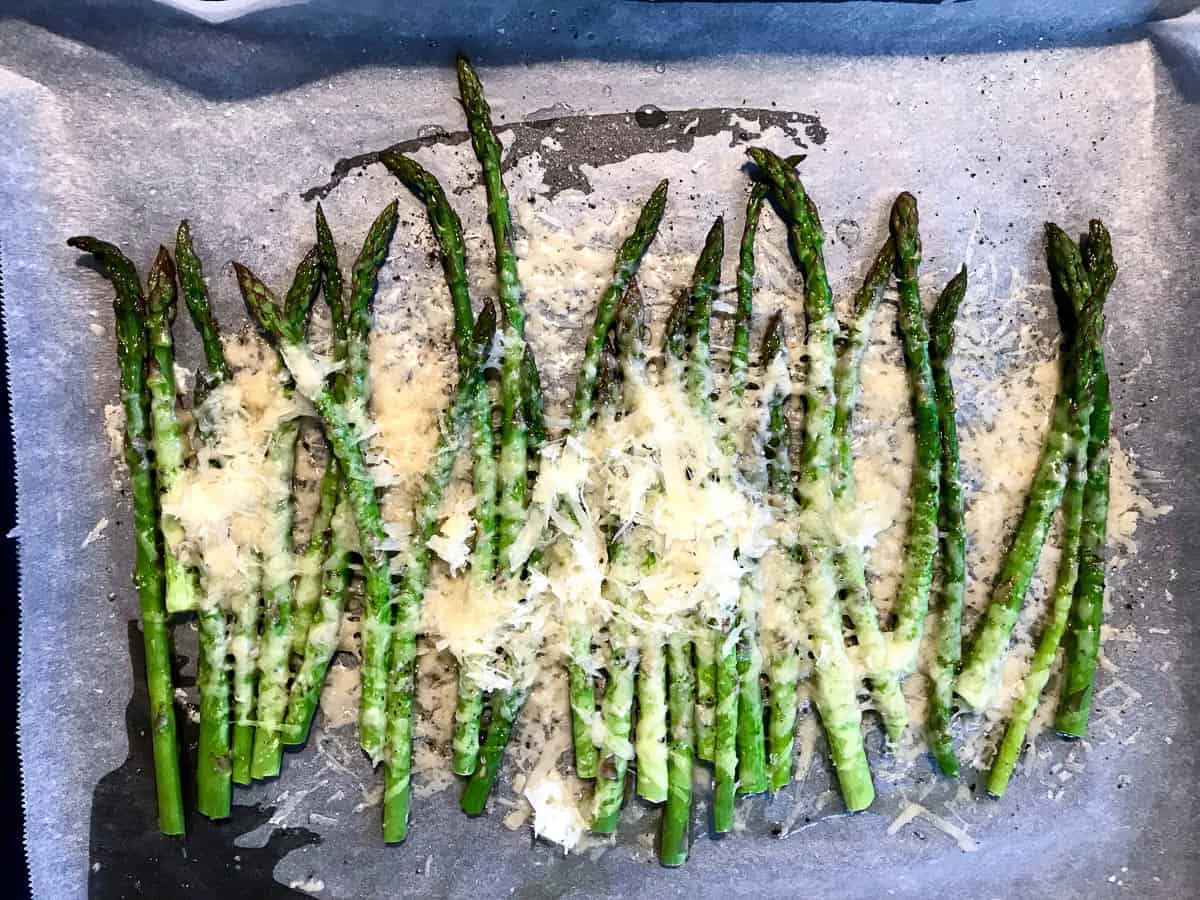 Ricotta Salata
A cheese similar in flavor to Cotija Cheese will be Ricotta Salata. The visual appearance of this cheese is a little bit looser due to how it is made. This product should also not be mistaken for Ricotta, as they are not the same.
Ricotta Salata is made from the whey of sheep's milk and originates from Southern Italy. The cheese is pressed, salted and then aged. The result is a cheese with a firm texture, but compared to Cotija it will be softer.
While the distinct sheep's milk flavor is a factor in substituting, it does offer that crumbly and salty aspect that Cotija brings as well. This cheese is known for its salty flavor and not as much as for its acidity. Be sure to keep this in mind when using.
Pecorino Romano
Hailing mostly from the Italian island of Sardinia, Pecorino Romano cheese remains beloved because of its unique flavor. This cheese has to be made 100% from sheep's milk and has very strict classifications for how, who and where it can be made in Italy.
This cheese is known for its sharp, salty and somewhat smoky bite. It is pale yellow in color and is a very hard cheese compared to Cotija. You would use this cheese when needing that sharp and salty aspect that Cotija offers. It would taste great powdered on Mexican street corn or in a soup. I would use about 75% of what you would originally use with Cotija to account for the salty flavor.
Grana Padano
Another cow's milk substitute, Grana Padano is a great option to capture the nutty flavor and acidity that you would want from Cotija. This cheese also lacks a soft texture, as the aging process makes it hard and crumbly. What makes Grana Padano distinct is the granular texture it has throughout the cheese.
While this cheese is delicious, its cousin Parmesan is much more rich in flavor. I would choose Parmesan over Grana Padano if choosing the two, but Grana Padano can be used similarly as Parmesan. It just does not have as much depth of flavor.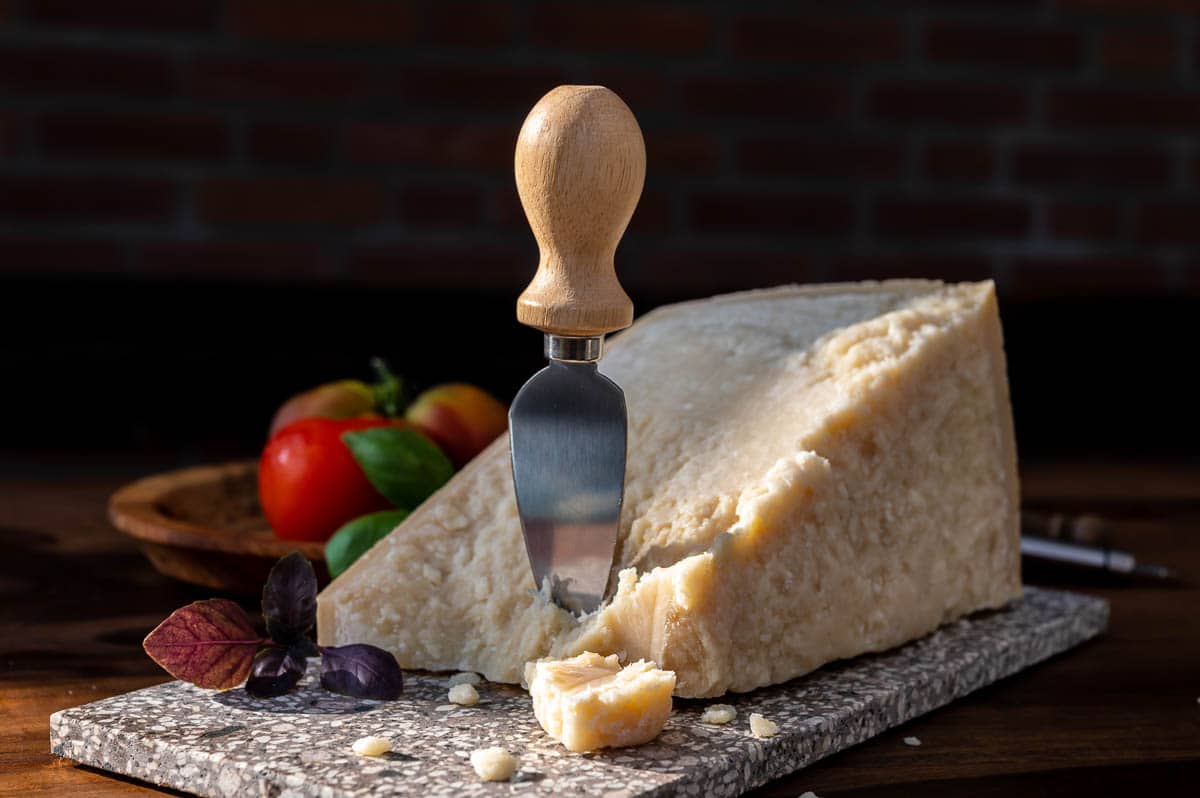 Cottage Cheese
If you really need an acidic cheese to replace Cotija then this is a good choice. Cottage cheese is made by taking cow's milk and acidifying it. Once it is acidified, the curds are rinsed and some salt can be added.
Most of you may be familiar with cottage cheese having a good amount of liquid in it. The truth is that you could purchase some brands that have less of the liquid. Alternatively, you could put the cheese in a cheesecloth and ring out the moisture. This will leave you with dry curds. Add a pinch of salt and you have a cheese somewhat similar to Cotija!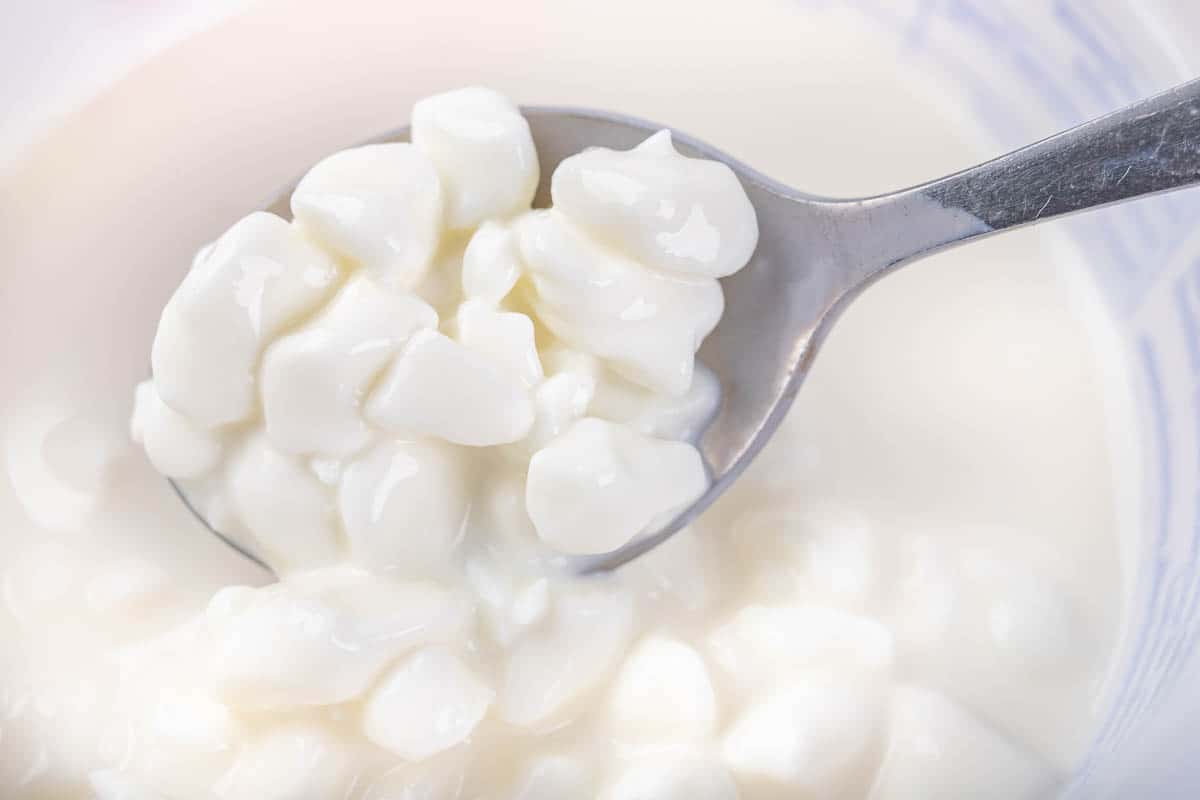 Nutritional Yeast
If you are looking for a vegan alternative, Nutritional Yeast is the best option. It can be used as a non-dairy replacement for Cotija in any soup or sauce, perhaps even enchiladas. The Yeast is known for its "cheesy" flavor and is a great alternative for this reason.
For anyone looking to reduce dairy and have healthier alternatives while not giving up a cheesy flavor then this is a product you should definitely be using. It is common in most grocery stores and should not be hard to find.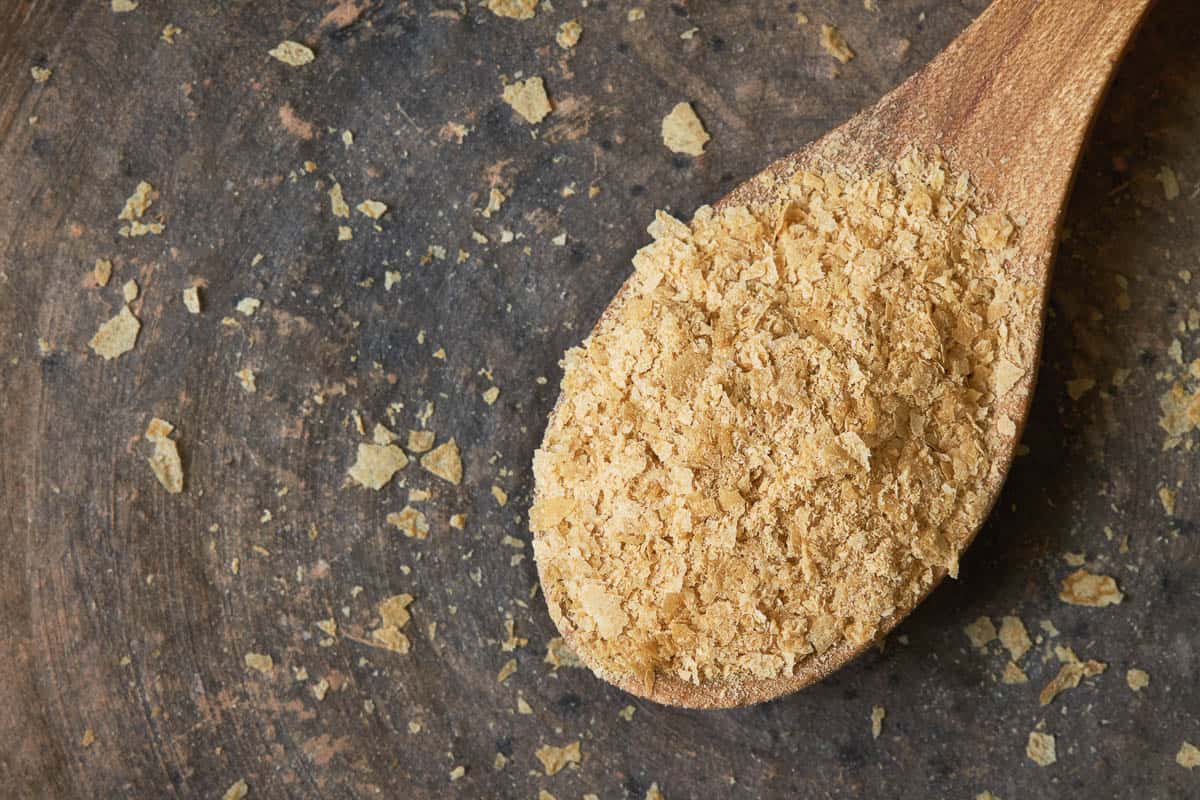 Final Thoughts
Cotija has a wonderful mildly salty flavor, acidic feature, and dry texture making it a great topping and an easy ingredient to incorporate into dishes. It is a staple in Mexican cooking and its history is rich.
But Cotija may not always be available. And any good cook should know how to work within the ingredients they may or may not have on hand. Cotija can be replaced with a good variety of cheeses and while it may not be 100% the same, the options listed above will get you close to where you need to be when replacing Cotija.
Do you have any other tried and true substitution recommendations? Please let me know in the comments!