Over 38 million tons of tomatoes are eaten globally per year. From fresh tomato to tomato sauce, the options are unlimited.
With so many great tomato products, it can be hard to understand what each is best used for. If your newest recipe calls for tomato puree and you don't know where to start, you aren't alone.
Jump to:
What Is Tomato Puree?
The thick liquid made from cooked tomatoes is tomato puree. It has a deep bold flavor and is red in color. This product is often compared to tomato sauce, but it is much thicker.
Tomato puree is generally used to create sauces and dips or to add flavor to soups and stews. The thick liquid has a great mild but sweet flavor profile.
If your recipe calls for tomato puree and you are out, there are some great substitute options.
Best Tomato Puree Substitutes
Tomatoes are highly versatile. They are made into a wide variety of products and can really elevate your meal. The main difference in many tomato products is their consistency and if there are added seasonings.
The good news is many tomato products can easily be replaced by another. Here are the best substitute options for tomato puree.
Tomato Paste + Water
A tomato paste substitute is a great choice for replacing tomato puree. While tomato puree is thick, tomato paste has a much thicker consistency.
Tomato paste is made similar to tomato puree, but it is cooked and reduced much longer to create a rich concentrated flavor. The thick paste has a sweet taste and can be a great substitute when water is added. Use this swap for recipes like tomato soup.
To replace tomato puree with tomato paste, add ½ cup tomato paste to ½ cup water. This will give you a 1 cup of tomato puree substitute. You can use the tomato paste/water mixture at a 1:1 ratio for tomato puree.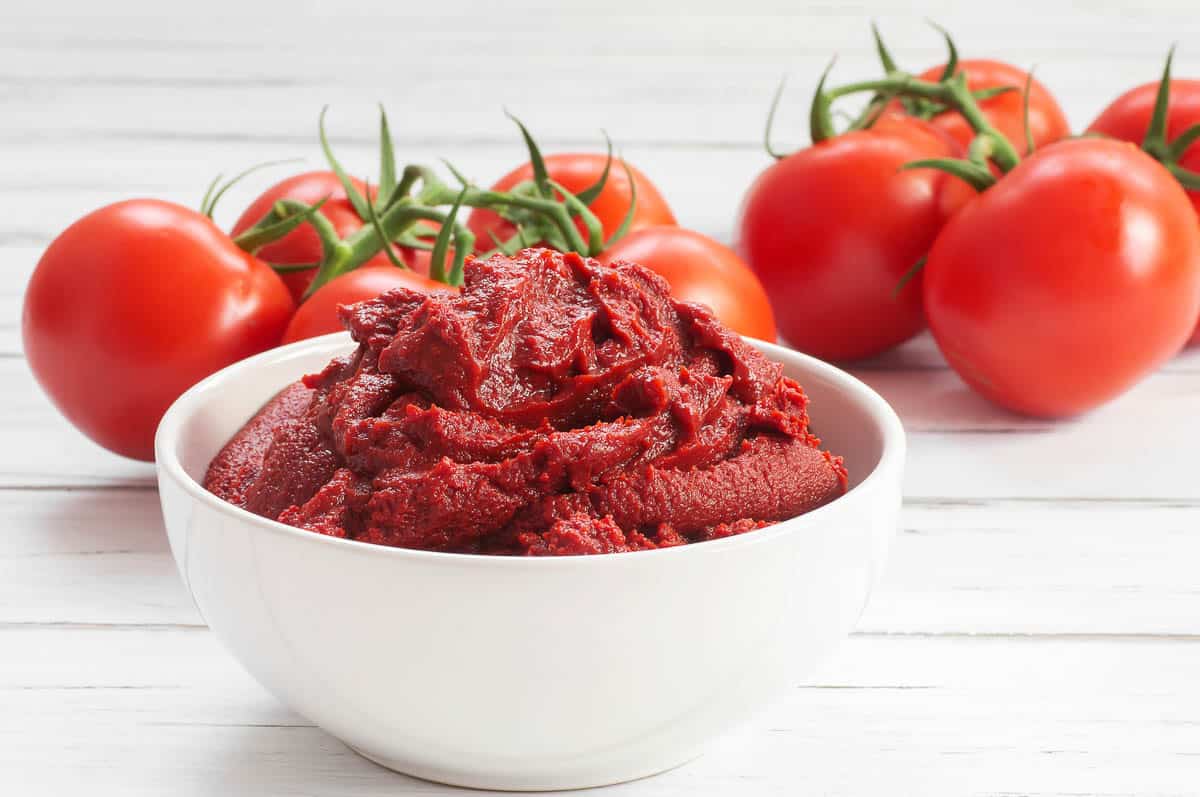 Tomato Sauce
Another great substitute choice is tomato sauce.
This option does have a thinner consistency than tomato puree. To use tomato sauce as a substitute, you will want to place it in a pan on medium heat to remove some excess liquid. You can then use tomato sauce at a 1:1 ratio for tomato puree.
Add a few tablespoons of tomato sauce reduction to your homemade queso or green salsa for a little bit of sweetness in your dipping sauce.
Pizza Sauce
Another great choice for your tomato puree substitute is pizza sauce. Canned or fresh, pizza sauce is usually made of tomato puree, so you will get much of the same tomato flavor. But, keep in mind that other seasonings have been added to pizza sauce. You will want to adjust your recipe accordingly.
The great seasonings often used include basil, oregano, garlic, thyme, and even red peppers. This gives it a great strong flavor. Try a pizza sauce replacement in your Shakshuka for a fun brunch entrée.
Use a 1:1 ratio of pizza sauce for a tomato puree substitute.
Marinara Sauce
A marinara sauce substitute will be similar to the pizza sauce option. Marinara has a thinner consistency but packs in great flavor.
Use marinara sauce as a replacement for tomato puree to amp up your pasta sauce or in dishes like Chicken Parmesan.
Use a 1:1 ratio when replacing tomato puree with marinara sauce.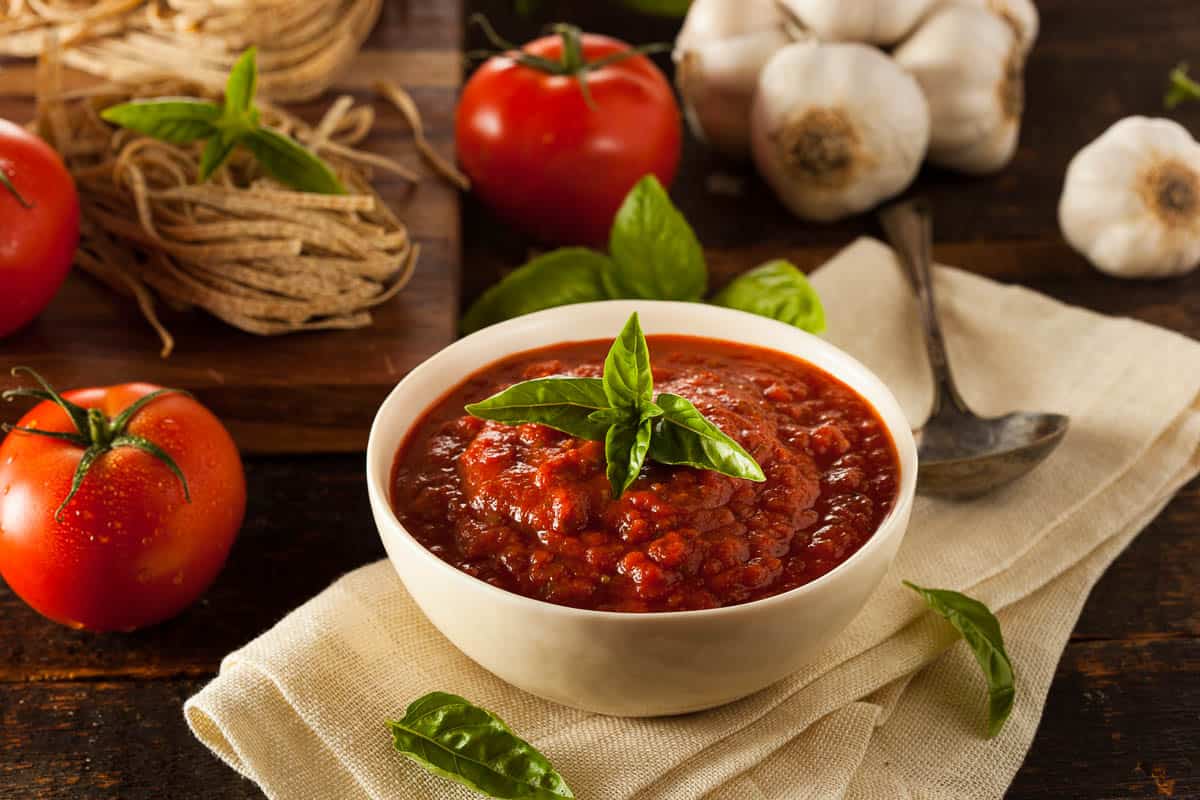 Canned Tomatoes
One of the easiest tomato puree alternatives is canned tomatoes. They are likely something you have in your pantry and are easy to find in any grocery store.
They can be blended to achieve the right consistency and give a similar flavor as tomato puree. You can easily add a tablespoon of olive oil to your canned tomatoes to give them a smooth consistency.
Use a small can as a great substitute option in chili or salsa. But, keep in mind you may need to add a thickening agent as canned tomatoes will have some excess liquid.
For best results, use a cup of blended canned tomatoes for one cup of tomato puree.
Tomato Passata
This is a popular choice most commonly used in Italy. It makes a good tomato puree substitute. Tomato passata is made using raw tomatoes rather than cooked tomatoes as in tomato puree.
This option is a thick sauce that offers an intense flavor. Try this substitution for pasta sauces or where you could use a thick consistency like for meatball subs.
Tomato passata is an excellent substitute for tomato puree, use it at a 1:1 ratio.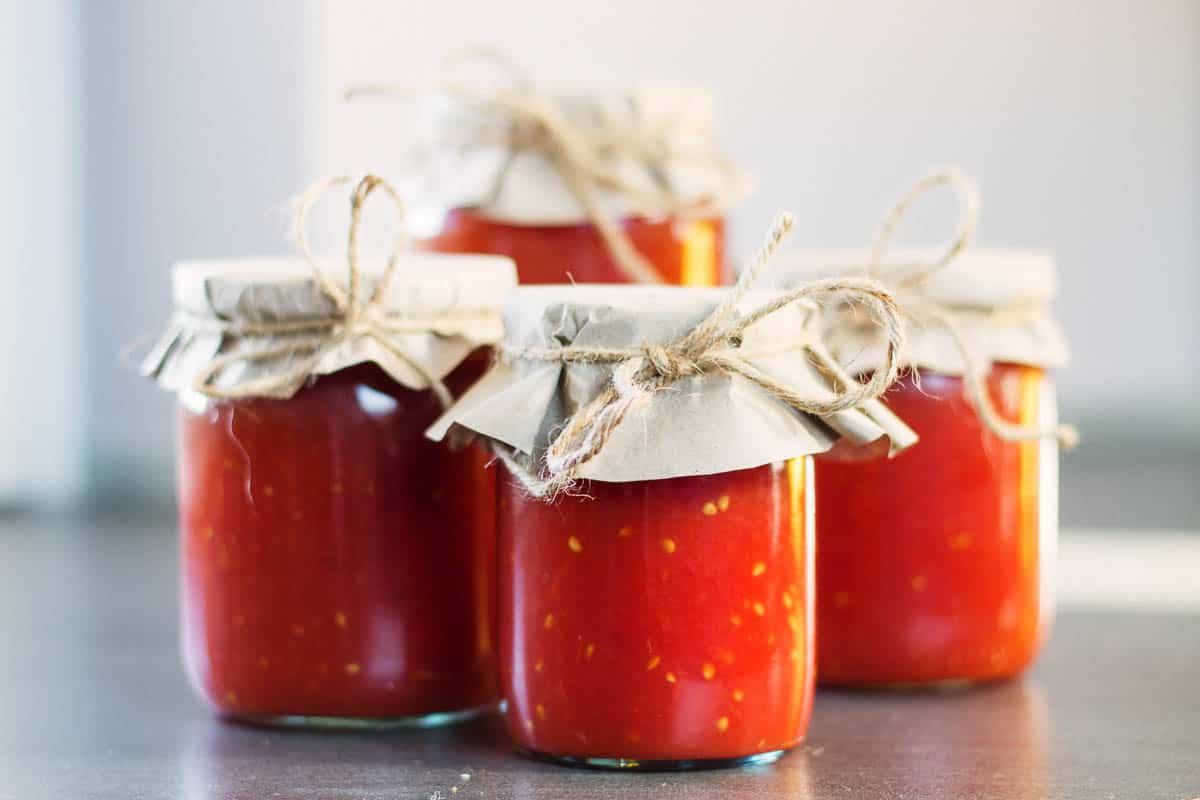 Pumpkin Puree
Although it might seem strange, you can use pumpkin puree in place of tomato purée. They aren't similar in terms of flavor, but pumpkin puree has an excellent smooth consistency. Pumpkin puree is also the best tomato puree substitute for those with a tomato allergy.
Use pumpkin puree as a good substitute in dishes such as curry sauce. You will not miss the tomato flavor and can easily add citric acid with a bit of lemon juice. The next time you need a solid replacement for tomato puree, don't forget about pumpkin.
Replace a cup of tomato puree at a 1:1 ratio with pumpkin puree.
Ketchup
Surprisingly, ketchup can make a suitable substitute for tomato puree if there are no other options available. Ketchup and tomato puree share the common ingredient of tomatoes and it does provide a strong flavor. While ketchup isn't the best alternative, it will do in a pinch.
To avoid too much of a different flavor, it's your best bet to use ketchup as an alternative in small doses in recipes such as chili. You can also dilute ketchup with a little water if you are concerned about the deeper flavor.
Use ½ tablespoon of ketchup for every tablespoon of tomato puree.
Homemade Tomato Puree
You can also make your own tomato puree at home using ripe tomatoes. If you have a garden with fresh tomatoes, this is one of the easy ways to make sure no tomatoes go to waste. Homemade tomato puree allows you to be in control of the ingredients and the process. With this method, there are also health benefits as there are no additives or preservatives often used by grocery store brands.
To make your own tomato puree you will need the following ingredients:
8 pounds plum or Roma Tomatoes (Yields 15 cups)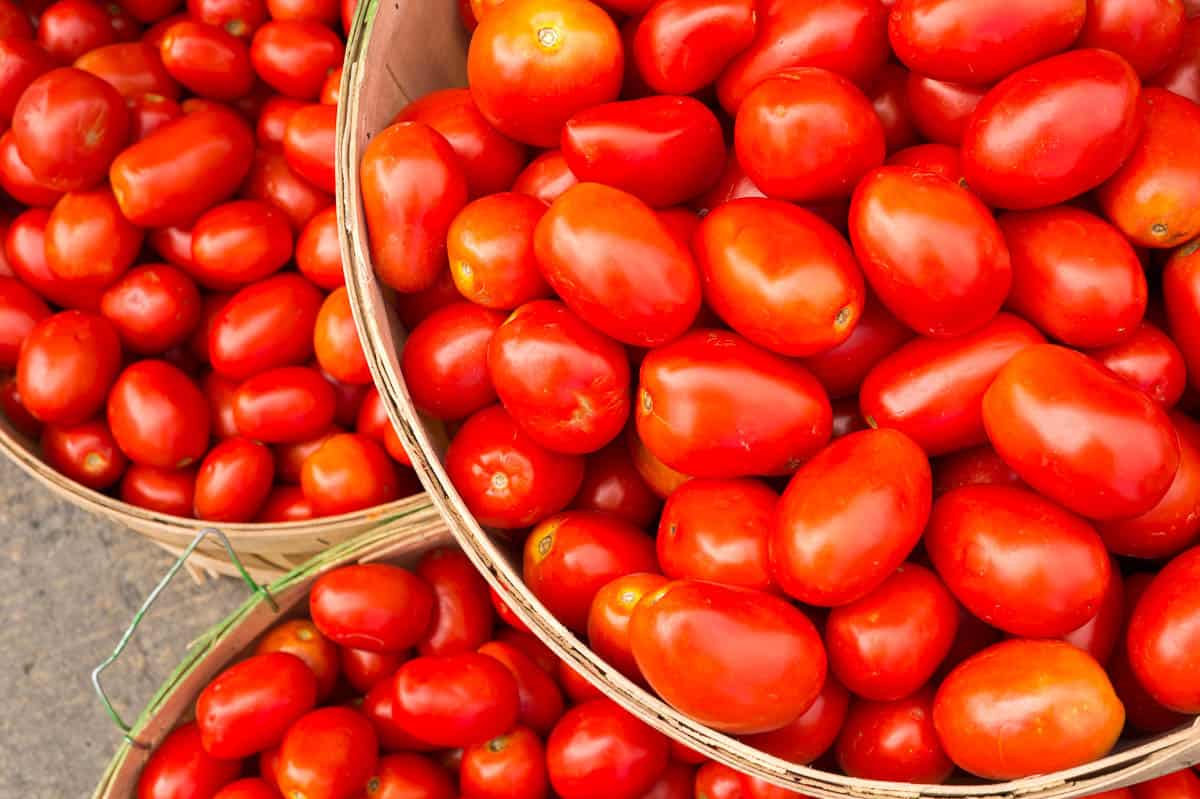 Instructions:
Wash your tomatoes with cool water and pat dry.
Halve the tomatoes and scoop out any seeds and remove any imperfections. Remove tomato skin if desired
Chop the tomatoes into large pieces and place them into a saucepan.
*You can also use diced tomatoes rather than large pieces if you want to speed up the process
Turn on your stove to medium-high heat. Don't worry about adding any water as the tomatoes will release liquid as they are cooked.
Bring chopped tomatoes to a boil
Reduce to a simmer, stirring frequently for 10 - 12 minutes
Remove from heat and let cool
Pour your stewed tomatoes into a blender or food processor
Strain your sauce to remove any leftover skin or tomato seeds
You can place the sauce back into the pan to thicken or continue to blend to achieve the desired consistency
Your homemade tomato puree can be used immediately. You can also pour your puree into freezer bags and seal them tightly to freeze for up to 6 months. Some also opt to pour tomato puree into an ice cube tray for adding small amounts of rich flavor to recipes such as chili.
Making large volumes of tomato puree is a great idea to ensure you always have some on hand. The process is fairly quick and easy and allows you to prepare for large crowds or to save for later with little work involved.
Substitute Summary
There are many good alternative choices to tomato puree. The best way to identify the best substitute for your recipe is to figure out the amount of tomato puree you need, what you have available, and the flavor you are hoping for.
Cooking with new ingredients is a great way to find excellent replacements when you are in a pinch. You may even find a new favorite ingredient or make a whole new recipe. Don't be afraid to try something new and replace ingredients such as tomato puree.
Do you have any other tried and true substitution recommendations? Please let me know in the comments!