If you have been in a craft store, meat market, deli, or even a grocery store you have seen butcher paper.
Butcher paper is a special type of thick kraft paper. Its original use was to wrap raw meat in a butcher shop. Now, it is used in a variety of industries.
There are many alternatives that may work as a great alternative to butcher paper. Below you will find all the information you need explaining what butcher paper actually is, the different types and how they are used, and what substitutions may work best for your needs.
Jump to:
What is Butcher Paper?
Butcher paper is made of kraft pulp. Pulped wood is put through the Kraft process to make it stronger. The result is a grainy brown paper. But, Butcher paper can be bleached and dyed.
Butcher paper can be found in various colors for craft purposes. But, in the food industry, it is usually brown, white, red, or pink.
Butcher paper can be waxed or oiled to help with the leakage of moisture from different cuts of meat. It can also be used to protect your counter or other work stations surface. It is great to use to prevent freezer burn.
Butcher paper generally comes in rolls and is available in many different sizes. It can be cut or torn off easily and taped. It is also widely available in many stores.
Types of Butcher Paper
There are a few different types of paper that are all considered butcher paper. Here are the most popular:
Brown Butcher Paper
Brown butcher paper is the most commonly used type of butcher paper. The resilient paper can meet the unique needs of any business. From butchers to craft queens, brown butcher paper can be used.
White Butcher Paper
White Butcher Paper is another common type of butcher paper. Butchers paper meats using white paper as it can look cleaner to customers. It is uncoated. It is also commonly used to wrap sandwiches. The crisp white color is attractive to both customers and butchers.
Pink Butcher Paper
Pink paper has become increasingly popular in the BBQ scene. Aaron Franklin owner of Franklin Barbecue in Austin is traced as one of the original users for smoking purposes. It is a great choice as it is for food-grade use. This paper pulp is pure and unbleached.  
Peach Treated Butcher Paper
This type of paper is similar to pink butcher paper. However, peach paper is considered the premier choice. Peach butcher paper was made to keep water and other moisture away from smoking meats. It also preserves fresh meat better than white paper.
Gardenia Butcher Paper
The highest-performance option of butcher papers is Gardenia paper. Of the types of butcher paper, it is best known for its ultimate protection of meats. Gardenia paper prevents leakages and flavor contamination, but it also prevents any sogginess.
Steak Paper
Steak paper is a popular choice in a butcher shop. It is used to display meat while protecting against airborne contaminants. Wood pulp is also used to create steak paper so it is easy to cut sheets to the needed size.
Uses of Butcher Paper
Food Storage
Butcher paper has been used to wrap meats in butcher shops for a long time. Its use dates back to the early 19th century. Since then, many different types of butcher paper have been made.
Butcher paper is also used to wrap sandwiches and seafood.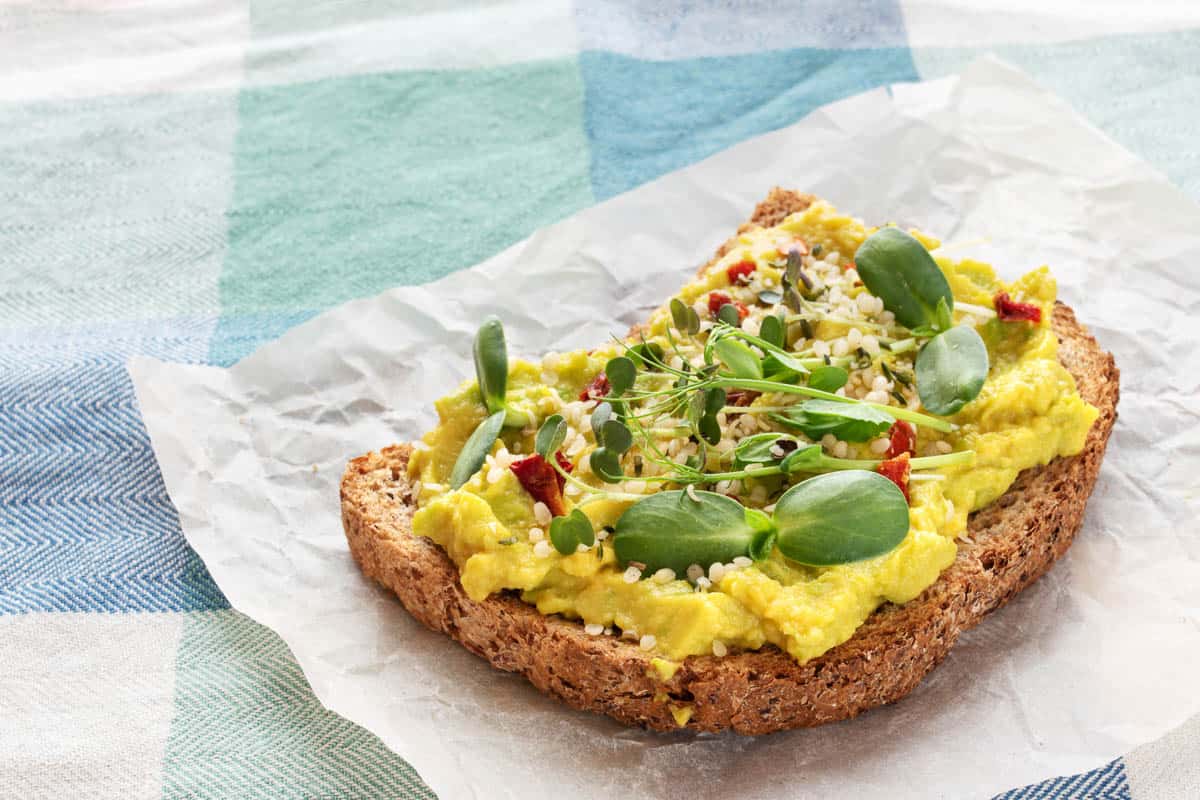 Cooking Industry
Many use butcher paper in the smoking process of their meats. It has produced good results and made the process very popular.
Craft/Decor
Butcher paper is used in many different crafts and decor. It can be used as wall decor, table liners, or placemats. The popularity of Charcuterie boards has increased the demand for butcher paper as well. Small cheese boards are tossed aside for the dramatic effect of a full table decked in butcher paper covered in meats, cheeses, nuts, etc.
The Best Substitutes for Butcher Paper
Butcher paper wrap is clearly popular as there are so many different uses and types. But, if you run out there are a few great substitutions that can work.
1. Parchment Paper
Parchment paper vs butcher paper is a common question for chefs around the world. It is no surprise that parchment paper is one of the best substitutes for butcher paper.
Parchment paper is a lightweight paper. It has cellulose fibers that are treated with silicone making it non-stick. It is an ideal substitute as it can withstand higher temperatures. However, it is less porous than butcher paper so it won't collect moisture the same.
You can also get unbleached parchment paper which is brown rather than white. It may not seem like an important difference, but, many prefer to keep as few chemicals in the cooking process as possible.
Use a sheet of parchment paper as your main substitute for butcher paper when lining a baking sheet or pizza stone. Its non-stick properties will create the best results for your dough.
While parchment paper is commonly used to line cookie sheets and cake pans, it is also a great option for your grill. Cooking en papillote is a way to cook your meat and vegetables on the grill. The food will be steamed as you fold the edges saving you cooking time and effort.
2. Aluminum Foil
Aluminum foil also called tin foil is an effective original kitchen item. It is used in high-heat situtations, for many grilling applications, and even for cleaning hacks.
Small rolls of aluminum foil are available in any grocery store. They come in many sizes so it is important to know the width you need.
Foil can be used in place of butcher paper on the grill or in your smoker. It has high heat resistance up to 1,220 degrees Fahrenheit. Aluminum foil is the best option for a butcher paper substitute that will meet high heat.
3. Freezer Paper
Freezer paper is heavy-duty paper with plastic on one side. The plastic is used to seal moisture when wrapping foods.
By way of comparison, freezer paper is similar to parchment paper. But, freezer paper is a better option for your freezing needs. The key is in the plastic seal to keep meat protected and fresh.
4. Wax Paper
Wax paper can work as a substitute for butcher paper for specific purposes. It has a non-stick surface but should not be used in high temperatures. The wax coating can easily catch on fire when put in direct contact with heat.
Wax paper works well for baked goods to prevent sticking. It is similar to plastic wrap and a great option for wrapping different food items. This substitute choice has a limited range of uses compared to the other options, but, it is very effective in creating a non-stick option.
Frequently Asked Questions:
Can you use parchment paper in place of butcher paper?
Butcher paper is thicker than parchment paper. But, depending on what you need it for it can be used as a substitute.
Is butcher paper the same as baking paper?
No. But, baking paper is often referred to as parchment paper. It is a grease-proof option that is non-stick and heat-resistant.
Is butcher paper the same as greaseproof paper?
No. Greaseproof paper, also called wax paper has wax on it. While some butcher papers can be waxed or oiled they aren't the same.
Can I use kraft paper to wrap a brisket?
Yes. Brisket can be wrapped and/or smoked using kraft paper. But, you will want to make sure that the paper you use is food-grade. This method of smoking is called the "Texas Crutch" and can be used for pork butt or brisket. The process creates a moist and tender piece of meat while cutting down on your cook time. It is an excellent choice for your smoked meats.
Can I smoke with parchment paper?
Yes. Smoking meat with parchment paper is a good way to cut down on the smokey flavor. You can use parchment paper to smoke beef brisket, pork, or fish.
Butcher Paper vs. Aluminum Foil
Questions such as "Is butcher paper better than aluminum foil?" as very popular on google. But, the truth is that it depends on your cooking methods.
When choosing between butcher paper and aluminum foil for wrapping meat for your smoker, butcher paper wins. Butcher paper will absorb moisture and allows your meat to breathe. Aluminum foil will trap in steam. But, butcher paper is a more expensive option.
When it comes to lining a baking sheet, either option can be used. Foil is commonly used to keep baked goods or other items from sticking to a baking sheet. Butcher paper is equally as effective.
Butcher Paper vs. Parchment Paper
These two options are similar and can be used as a substitute for one another. But, they do often serve different purposes.
The main difference between the two is the surface of the paper. Parchment paper has a silicone coating to make it non-stick. It also differs in thickness as parchment paper is thicker. Finally, butcher paper will soak up moisture while parchment paper will keep it in.
Summing It Up
The versatility of butcher paper is amazing. One roll of paper can be used for so many different purposes. Finding the best substitute to meet all of the needs butcher paper provides is impossible. However, there are some great options.
Best Butcher Paper Substitute for your Smoker/Grill
Aluminum foil is your best bet when it comes time to smoke meat or grill it. Although it may make your meat a little bit more moist, its ability to handle the heat is unmatched. Even though you can use parchment paper on the grill, it isn't a match for foil.
Looking for a new recipe for your smoker? Try out this Smoked Prime Rib. It is the perfect choice for holidays and special occasions.
Best Butcher Paper Substitute for Freezing
Freezer paper is the top choice for keeping meats fresh in the freezer. While some of the substitution options such as parchment paper can be used, they will not seal as effectively as freezer paper.
Best Butcher Paper Substitute for Baking
Parchment paper is the best option for baking. It is both heat-resistant and non-stick. Parchment paper is safe up to 420 degrees Fahrenheit ensuring it will meet the needs of most of your baking projects.
Ready for a tasty summer treat? Imagine the taste of the BEST Homemade Lemon Bars. Their refreshing and light taste is perfect to bring to your next BBQ party.
Best Butcher Paper Substitute for a Non-stick Surface
Wax paper is the most effective substitute for providing a non-stick surface. Wax paper cannot be used in heat, but it provides a great resting place for meat and other food items. Most meats cook best at room temperature, wax paper creates the best surface to achieve top cooking results.