Malt, whether it is in powder or syrup form, has a wide variety of uses. Where the powder resembles flour and the syrup is a natural sweetener, they both have unique flavors and characteristics.
You may struggle to find a good substitute, but below you will find many common ingredients that could make suitable alternatives for your recipe needs.
Jump to:
What is Malt?
Malting is the process of sprouting grain, quickly drying it out, and then grinding it into flour.
Malt powder is sweet and has a rich, nutty flavor.
Unless it's labeled otherwise, nearly all malt products are made with barley. Wheat malt is also quite often made. It can be made from other cereal grains, but they're not as prevalent as barley or wheat malt.
You can find many types of malt all over, such as pale malt, base malt, and malt made from standard 2-row grain. If you're not making beer, which kind you get isn't as much of a concern.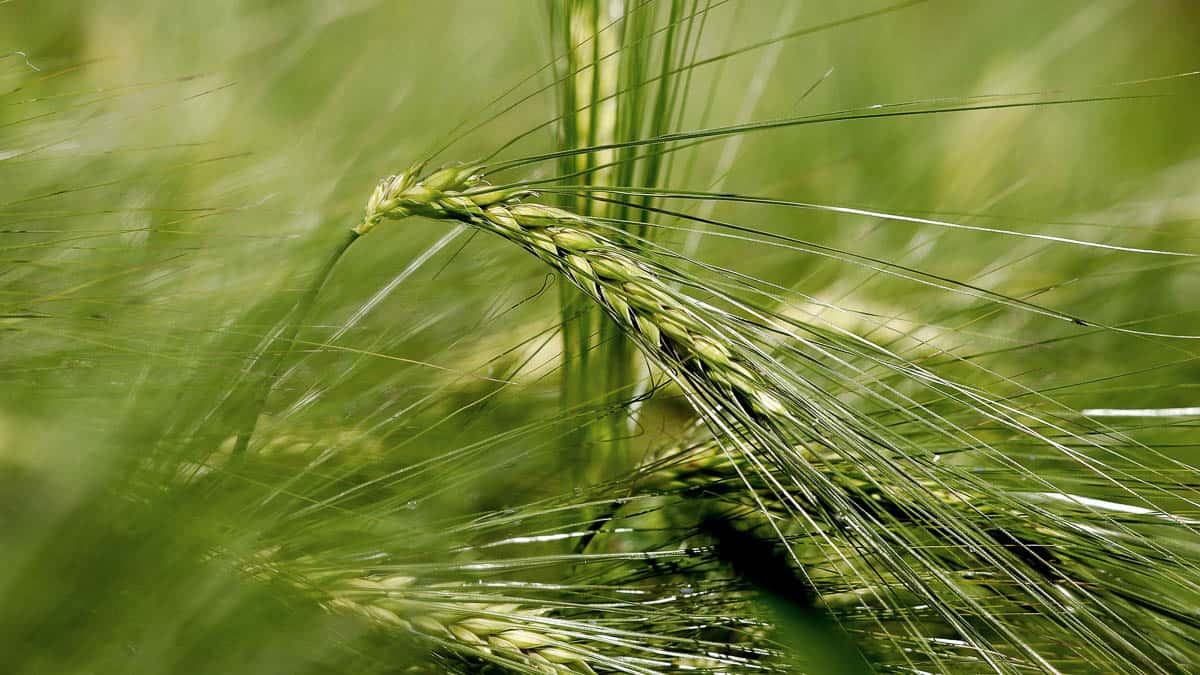 What is Malt Used In?
Malt is used in a large variety of things. It gives bagels and other baked goods their unique flavor and their darker color. It is also used as the fermenting agent in making beer and often is one of the main ingredients in barbeque sauce.
Malt differs from malted milk powder, which comprises of malt powder, wheat flour, and powdered milk, and is primarily used to make malted milkshakes.
Malt Powder vs. Malt Syrup vs. Dry Malt Extract
Malt powder is just flour made from malted grain.
Malt syrup is a sweetener made by mixing the malt powder with water and allowing the enzymes to break the starch and proteins down into sugar. This is then concentrated into a syrup called malt extract or malt syrup and is used primarily as a sweetener.
Dry malt extract is a malt syrup that's been dehydrated and ground into a powder.
Malt powder, malt syrup/extract, and dry malt extract can all be diastatic or non-diastatic.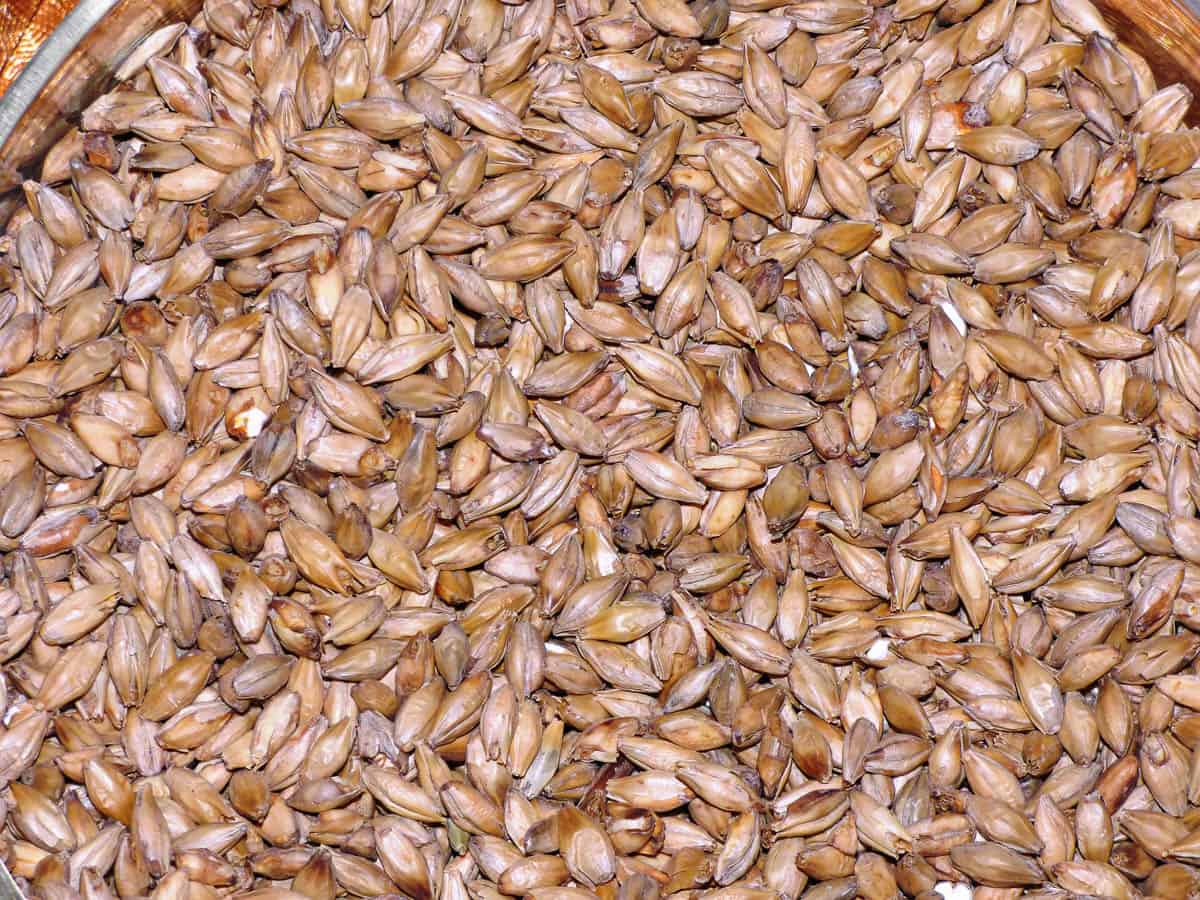 Diastatic vs. Non-Diastatic Malt
Diastatic - When a seed sprouts, there's an enzyme activated that converts the starches and proteins stored in the seed into sugars for the plant to use to grow. If quickly dried after germination, the enzyme is left intact. If you add diastatic malt powder to a recipe, it'll convert some starches to sugar, helping the yeast to grow faster.
Non-diastatic - This type of malt has been heated to kill the enzymes and is primarily used for its sweetness and flavor.
If you use non-diastatic malt instead of diastatic malt in a recipe, expect a longer rising time, but the resulting flavor and sweetness will be about the same.
Vice versa, replacing non-diastatic malt with diastatic malt, your item may over-proof so I wouldn't recommend it.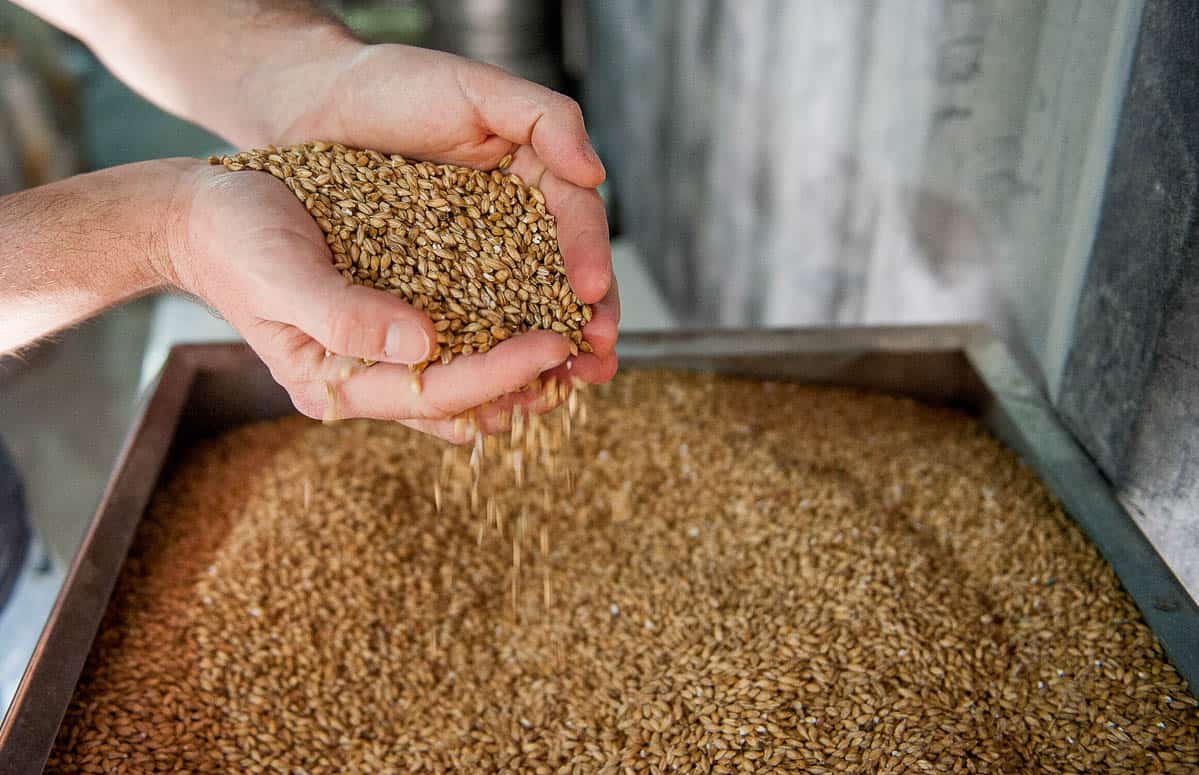 Different Types of Malt
There are lots of types of malt, and they all have their own special flavors and colors.
Vienna malt is used in brewing to make a dark, reddish beer called a Märzen style beer.
Pale ale malt is used for making extra pale ale.
Chocolate malt is malted milk powder that's been roasted until it gets sweet and has a deeper nutty flavor. It adds a different level of depth of flavor to baked goods and milkshakes.
Some other types include Munich malt, Pilsner malt, caramel malt, crystal malt, black malt, melanoidin malt, golden promise, Maris Otter malt, victory malt, and brown malt.
A term you might hear along with malt types is how many degrees Lovibond the malt measures at. The Lovibond scale measures the color and darkness of malted grain and its resulting beer.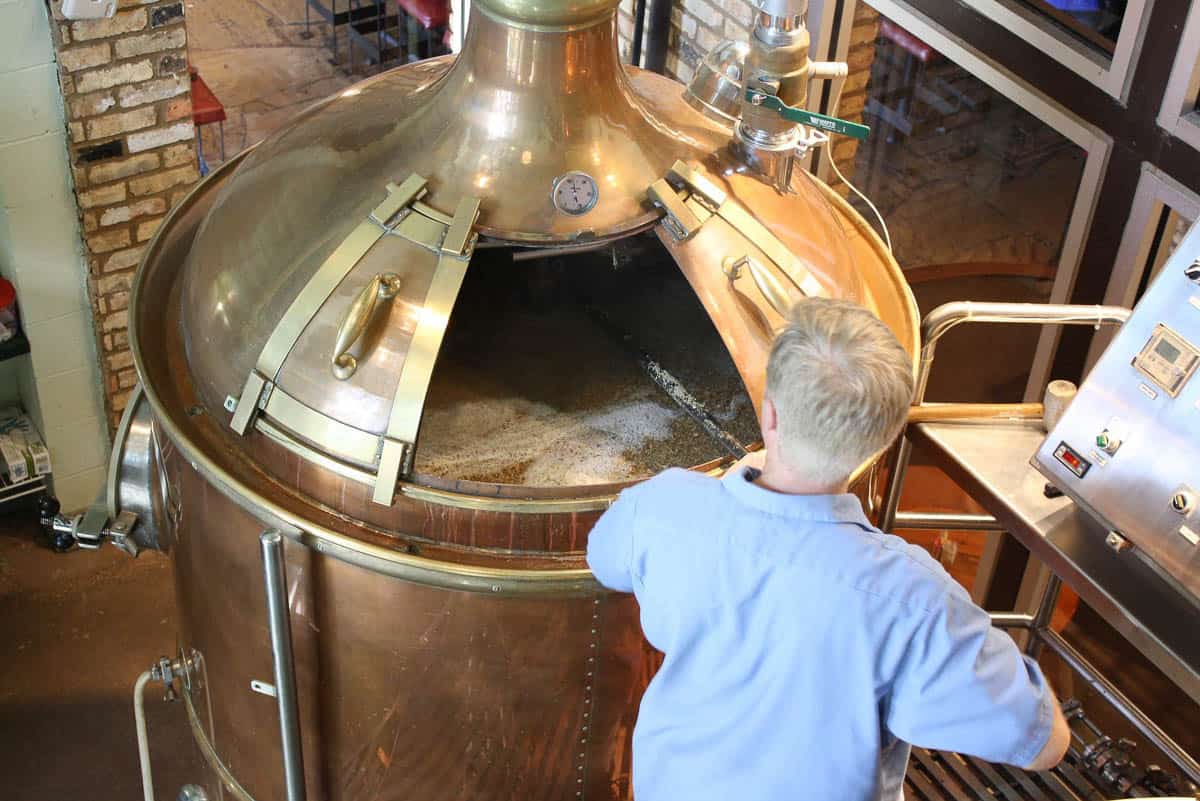 Where do you find malt powder?
You can find malt powder in the baking aisle of most big grocery stores like Walmart and Fred Meyers.
If you can't find any there or you don't have one near you, you can get it at your nearest bulk foods store or on Amazon.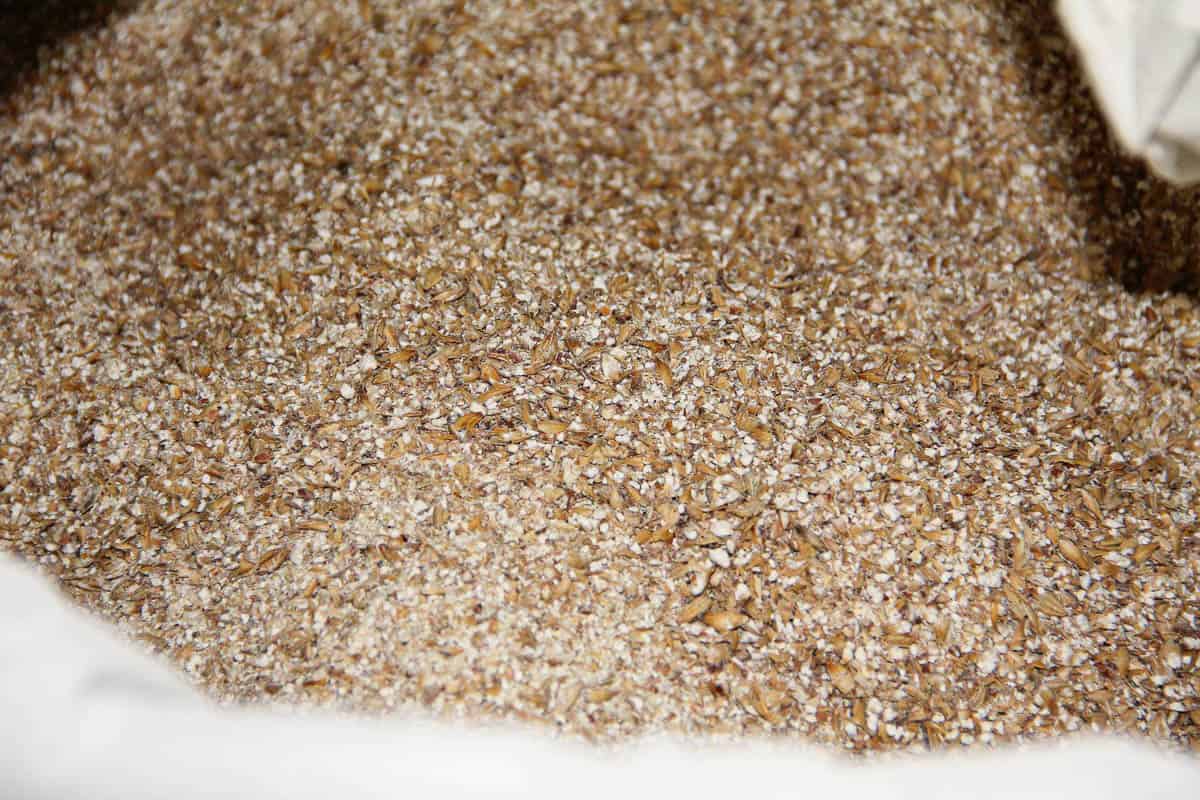 Best Substitutes for Malt Powder:
Below you will find the best alternatives to malt powder.
Maca Powder:
Maca powder is one of the best substitutes for malt powder.
It's made by grinding dried maca root, which has been used for its health benefits for a long time. It has a similar texture and flavor to malt powder and can be used in most recipes that you'd use malt powder in.
You may need to go to a health store or bulk store for maca powder, as it's a superfood and not as often found in regular grocery stores.
Bread Flour:
Bread flour often already contains malt powder, so check the ingredients list and use it as an alternative for both the flour and the malt powder in your recipe for about the same results.
You can find bread flour at most grocery stores in the baking aisle.
Soy Milk Powder:
Soy milk powder is made from powdered soybeans and is used in many types of recipes. It's available to buy in most stores and can be easily ordered on Amazon.
Soy milk powder can be used in place of malt powder in any recipe, but you won't get the diastatic effect. It's a great substitute, though, and will work in a pinch.
Powdered Milk:
Similarly to soy milk powder, you can use most other types of powdered milks as a malt powder substitute.
Cow's milk and coconut milk powder both make great malt powder replacements and are widely found in grocery stores. Powdered milk work as a one-to-one substitute for malt powder.
Wheat Flour:
Since barley malt powder is mainly barley flour, you can just use wheat flour instead of malt powder in any recipe. This goes for most other flours as well.
I wouldn't use it instead of malt in a malted milkshake, but that's up to you!
Again, it will not help your bread rise faster, so allow more time for your bread to rise if that's what you're making.
White sugar:
White sugar is a great alternative to malt powder. Your usual table sweetener adds that extra sweetness and will help the yeast grow faster, just like the malt.
Using white sugar instead of malt extract powder works great in baked goods, and is a one-to-one replacement.
This also goes for barley malt syrup, read on for more substitutes for malt extract.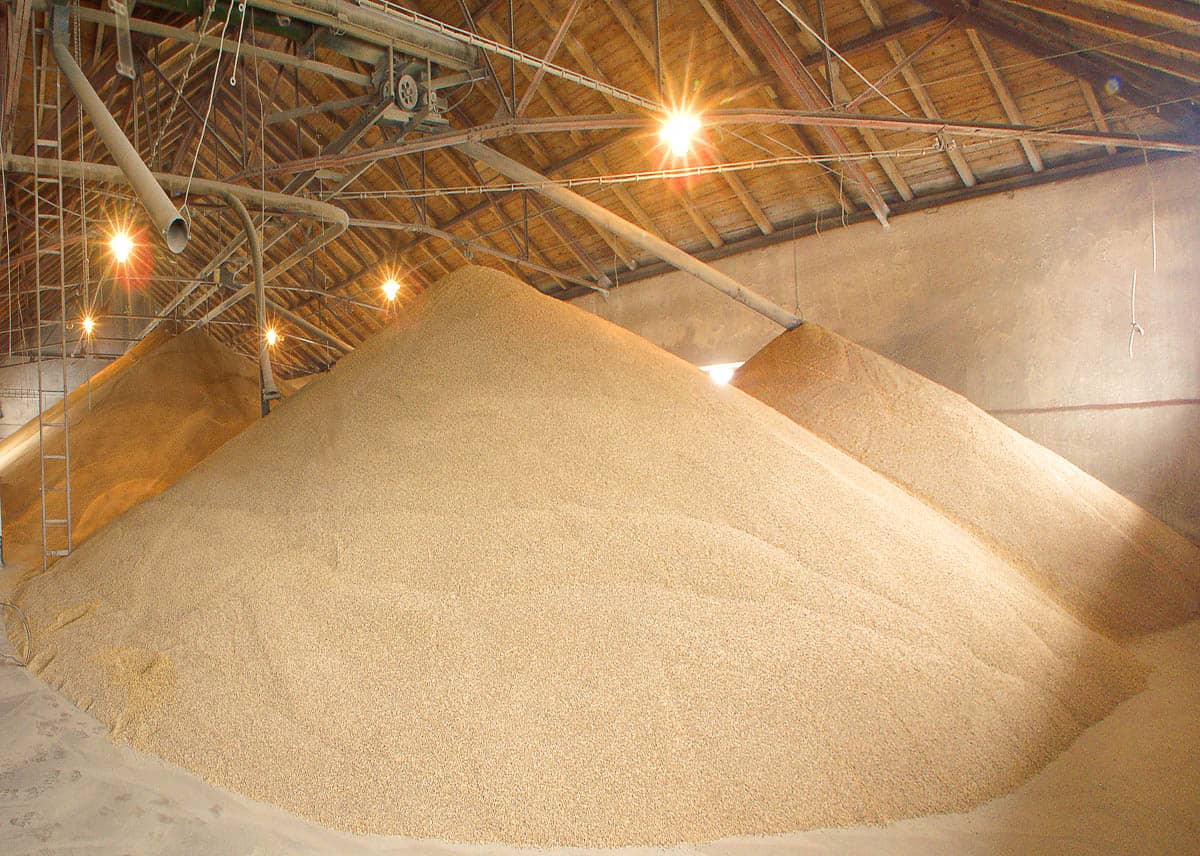 Barley Malt Syrup Substitutes:
Since malt syrup is basically a malt-flavored sweetener, most other natural sweeteners can easily be substituted. Malt syrup is about half as sweet as sugar; make sure you use the right amounts of alternative syrups.
Korean Rice Syrup:
Korean rice syrup is probably your best option. It's essentially a rice and malt syrup, so if you have some you already have a type of malt syrup ready to go.
Since it contains barley, it is not gluten-free. You may need to visit an Asian market in order to find this ingredient, but it's used in a lot of Korean cuisines that might be fun to experiment with!
Molasses:
Molasses is an excellent malt extract replacement. It has a dark, nuttier taste like malt, but is a little bit sweeter.
There are three main varieties of molasses: blackstrap molasses, dark molasses, and light molasses, all from different parts of the extraction process.
Molasses is a byproduct of refining regular sugar, whether from sugar cane or sugar beets, and can be found in any grocery store.
Brown Rice Syrup:
Brown Rice Syrup is also gluten free and makes a great malt syrup substitute. It's slightly less sweet than malt extract, so you'll need a little bit more than the recipe calls for.
Brown rice syrup is made almost exactly the same way as malt syrup and is a little less sweet than sugar. You can find it in most grocery stores, and it will probably be in the baking aisle.
Honey:
Honey is a good replacement for malt syrup but is much sweeter. You don't need much honey, only about a third of what the recipe calls for, and you might also need to add a bit of extra liquid to your recipe to make up for the lower volume of syrup.
Honey is also gluten free, and a great choice for those with gluten sensitivities. However, it has a high glycemic index, so pick a syrup with mostly glucose like the one below. You can find honey in any local grocery store, as well as at farmers' markets.
Maple Syrup:
Maple syrup is an excellent malt extract substitute and is gluten free. Maple syrup is made from the sap of the maple tree and is widely popular in the United States.
It has a similar nutty and strong flavor, and maple syrup is easier to find than malt syrup. You can find it at nearly any store in the US, or at least a pancake syrup, which is an artificial version.
Maple syrup is about 25% sweeter than sugar, so it's about one half cup maple syrup to one cup malt syrup.
Corn Syrup:
Corn syrup is an excellent substitute for malt syrup. It's a little sweeter, but not as sweet as table sugar. It's also gluten free, and much cheaper than most sweeteners.
You can find corn syrup anywhere that has a baking aisle. It'll work as a one-to-one substitute, but reduce it by a teaspoon, depending on what you're making.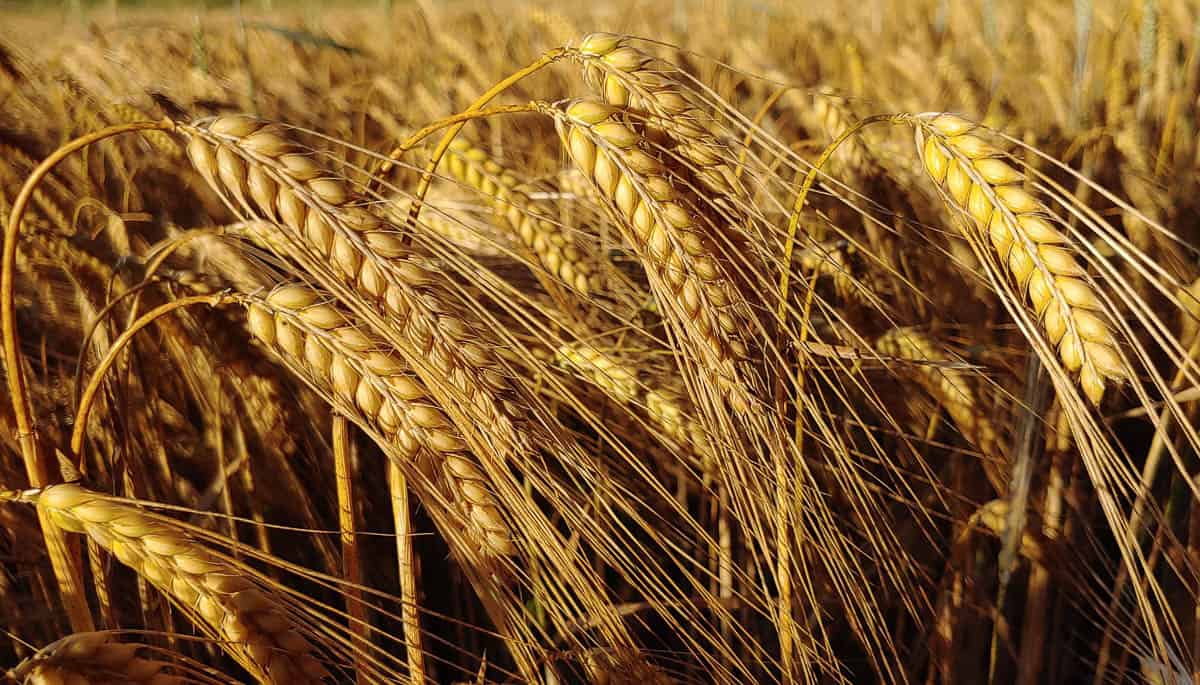 Substitute Guide for Malt
Below you will find a graphic and table detailing the best substitutions for malt.
Malt Substitution Graphic
Substitute for Malt Table
Ingredient
Substitution
Malt Powder
Maca Powder - best choice, similar texture and flavor, not easy to find
Bread Flour - often contains malted barley flour, used to help bread rise
Soy Milk Powder - can be used, but won't give diastatic effect
Powdered Milk - cow's milk and coconut milk powder can be used in baking
Wheat Flour - can be used in baking, will not help bread rise
White Sugar - adds sweetness, helps yeast grow faster, works in baked goods
Malt Syrup
Korean Rice Syrup - best choice, rice/malt syrup, available at Asian grocery stores
Molasses - similar flavor profile, slightly sweeter, readily available
Brown Rice Syrup - gluten-free option, less sweet, may need to use more
Honey - much more sweet, reduce amount by ⅓ and add additional liquid
Maple Syrup - slightly similar flavor, much sweeter, reduce amount
Corn Syrup - much sweeter, inexpensive, readily available
Do you have any other tried and true substitution recommendations? Please let me know in the comments!